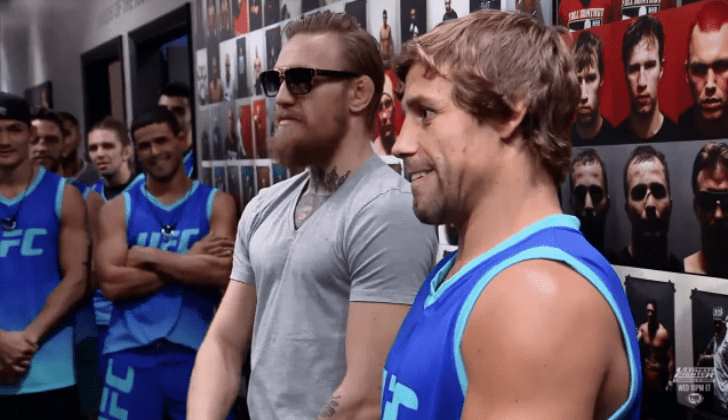 Urijah Faber and Conor McGregor may have grown something of a friendship during their time coaching The Ultimate Fighter, but that doesn't mean they weren't prepared to fight each other.
And according to Faber, the two nearly did step into the cage opposite each other at the beginning of last year. When McGregor's scheduled opponent Rafael Dos Anjos pulled out of UFC 196, the UFC were left (not for the first time) scrambling to find a late notice match-up for the Irishman. Various names were bandied around, but according to Faber he was offered the contest and gladly accepted.
"Actually a lot of people don't know that I was offered a fight with Conor McGregor," Faber said, speaking at a Q&A in China (via MMAJunkie). "The same fight that Nate Diaz got. And I was going to go up two weight classes and fight him on three weeks notice, and Dana [White] said he was going to give that fight to me. Conor wanted Nate, and you saw what happened there.
"That would have been a good payday, and been a lot of fun. I like Conor a lot, as you know he's a good fight for anybody these days. That would have been nice to have that fight, even though it would have been up two weight classes and on short notice. I'm always game for a challenge like that."
In the end, as Faber said, it was Diaz that got the fight which in turn led to one of MMA's greatest rivalries.
—
Comments
comments