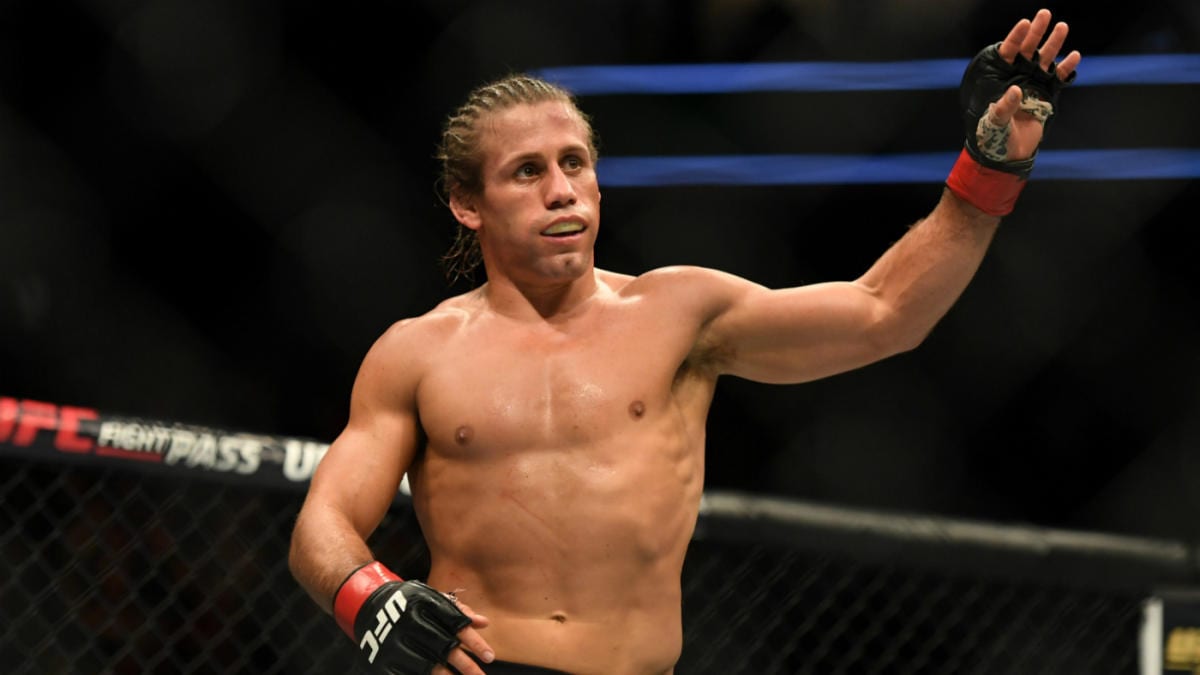 The California Kid can still go.
Tonight in front of his hometown of Sacramento, Urijah Faber returned from retirement at 40 years of age to meet young contender Ricky Simon in the co-main event. And while Faber might have been considered the underdog going in, he proved that sometimes the old ones are the best, landing a huge right hand early on in the first that sent Simon hurtling to the canvas.
A few punches following that, and the Hall of Famer Faber walked away with another win to his already storied career.
FABER TOOK SECONDS!!!#UFCSacramento pic.twitter.com/6B0oWQNS85

— UFC (@ufc) July 14, 2019
Following the fight, Faber — the wily veteran that he is — made the most of his opportunity on the microphone, noting that UFC double champion Henry Cejudo had called him out recently, and he'd be happy to take the Olympian up on that challenge.
"I'm lucky enough to have the best team in the world, so I can gauge myself against guys like Song Yadong and Cody Garbrandt," Faber said in his post-fight interview. "So I know where I stand. I'm not a delusional guy. I purely retired because I wanted to. I wanted to take a break and maybe retire. Having a baby and getting that part of my life established was a major win for me. It was a breath of fresh air, but I wanted to get back at it.
"I heard Henry Cejudo challenged me to a fight. Henry, I remember 10 years ago when you challenged me as a friendly gesture. I'm down to get in there and mix it up. I do this to test myself against the best in the world.
"I want to hop right back in because I don't have a lot of time in this game. I want to make the most of my time and then get out when I feel like it."
Comments
comments