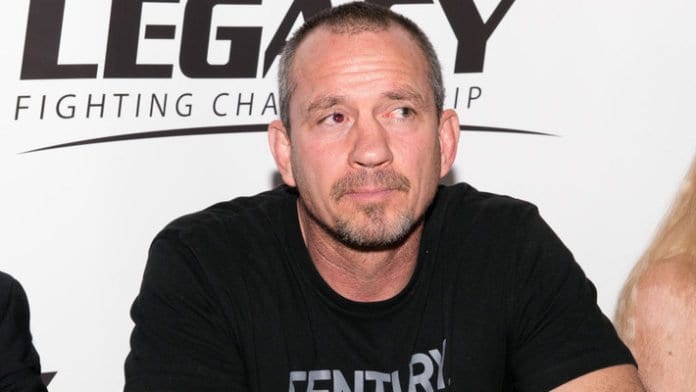 When Holly Holm lost to Amanda Nunes at UFC 239 in her latest attempt at a world title, UFC president Dana White pondered out loud whether or not the former champion should consider walking away from the sport of mixed martial arts.
At 37-years of age and on the back of a first round KO loss to Nunes, it seems Holm has quite the path to get back into title contention, and having had a stellar career in the sport, White felt that perhaps she should retire rather than fight on and risk more damage.
Since then, both Holm and her coach Mike Winkeljohn have denied that'll be the next move.
Speaking with Submission Radio, coach Winkeljohn pointed to Holm's previous defeats and subsequent returns as evidence that, when his student gets knocked down in her career, she'll always find a way to get back on her feet and continue moving forward.
"When Holly Holm got knocked out last time in a world title fight in boxing against Anne Sophie Mathis, everybody said, 'you've got to retire, you've got to retire'," Winkeljohn said. "She said, nope, I'm getting a rematch. And she went and beat the girl up. And after that she got to MMA. So I just know Holly, and I had a discussion with her today, we reviewed the film. She's gonna take a little trip. And her life sucks right now. She says she woke up to living a nightmare every morning since she wakes up now since the fight.
"But with all that said, all I know is, Holly is who she is. She's a fighter, she's the exact opposite of Ronda Rousey, who after she got knocked out by Holly, her whole life was over. Holly is made from a different mould. She will get back up on her horse and start riding again."
According to Winkeljohn, while the loss was disappointing, it was merely a mistake that they need to rectify in training as they get back on track towards their next victory.
"You know what, it played out at the beginning just like I thought it would. There's no doubt Amanda was looking to counter Holly because she has a tendency to rush in," Winkeljohn said. "So, Holly knew that. She changed that up a little bit and was able to pressure Amanda back. But there's not a lot to be said other than she started throw her kicks. She did something similar earlier in the fight and she didn't throw a kick, so she paid for it in a major way.
"And now back to the drawing board. There's nothing to be said. Everybody knows exactly what happened. For some reason, whether she thought Amanda duped her a little bit and was stopping and starting, I'm not sure, but for some reason she didn't throw her kick and she paid for it."
Comments
comments