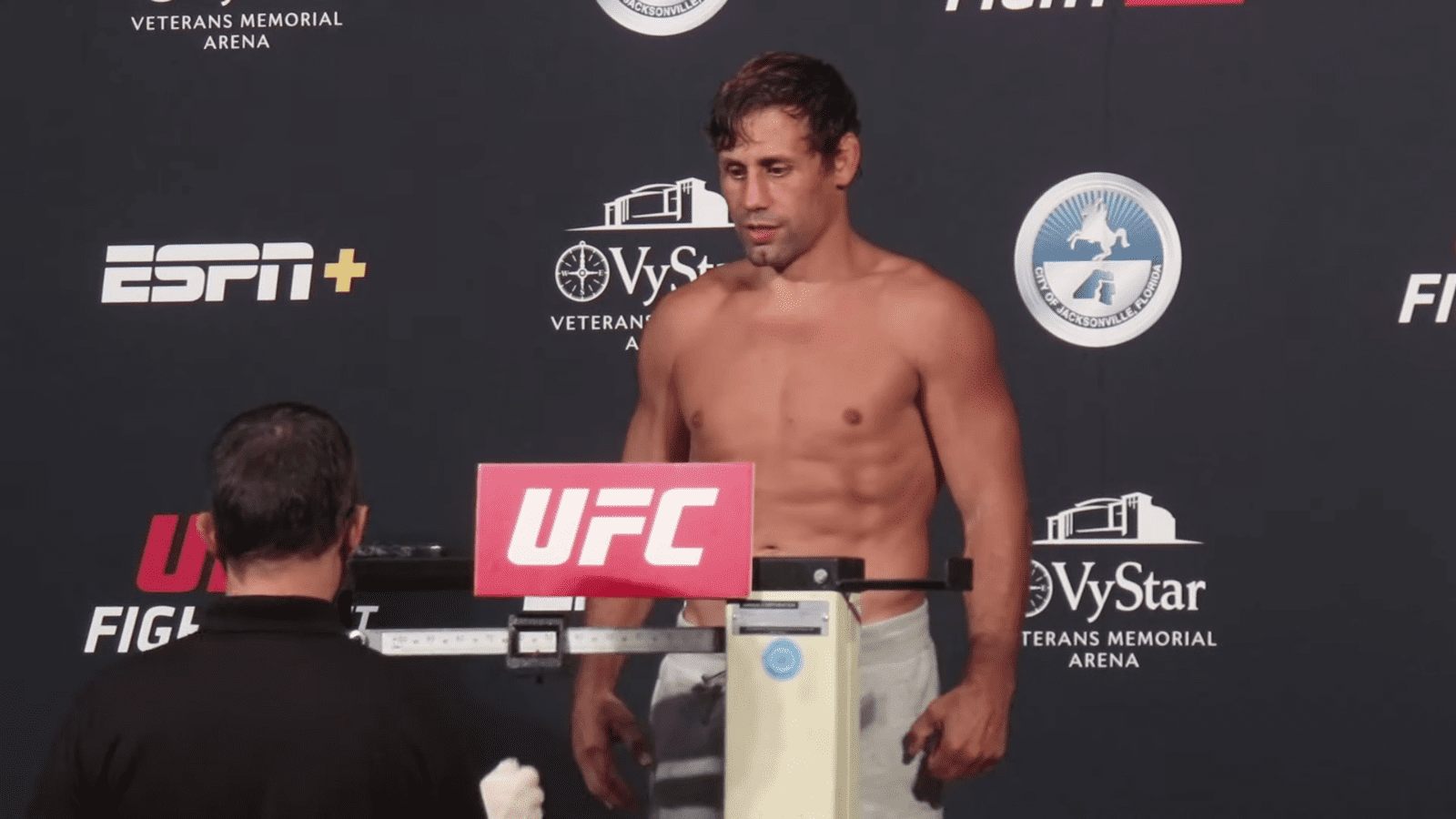 UFC Jacksonville came close to having some Hall of Fame class added to it.
Earlier today, at the official weigh-ins for UFC Jacksonville: Alistair Overeem vs. Walt Harris, the gathered media were given a shock when Urijah Faber arrived to hit the scales as a lightweight. As it turned out, Faber's teammate Song Yadong was facing visa issues that could have potentially ruled him out of tomorrow night's event, and so Faber stepped up to be an alternate just in case the UFC needed him.
As of right now, it seems Faber won't be necessary, with Yadong's problems apparently being resolved. Still, it was a fun moment to see The California Kid, and a reminder that while he's retired once, he's happy to be back in the swing of things.
"Putting in the A team. @yadongsong ready to shine! "The Damage" @darrenelkinsmma ready for the Grind! Had about 12 hours to get my juices flowing, visualization self-belief on point (that was about it 😎)!" Faber wrote on his social media. "Hard to turn down a good time, a tough opponent and a sack of cash 💰…especially on my birthday! So glad I'm sitting the bench, everyone's in for a treat Saturday. I'm Inspired by @ufc @danawhite and crew's tenacity and never give up attitude. This organization knows how to fight!"
–
Comments
comments