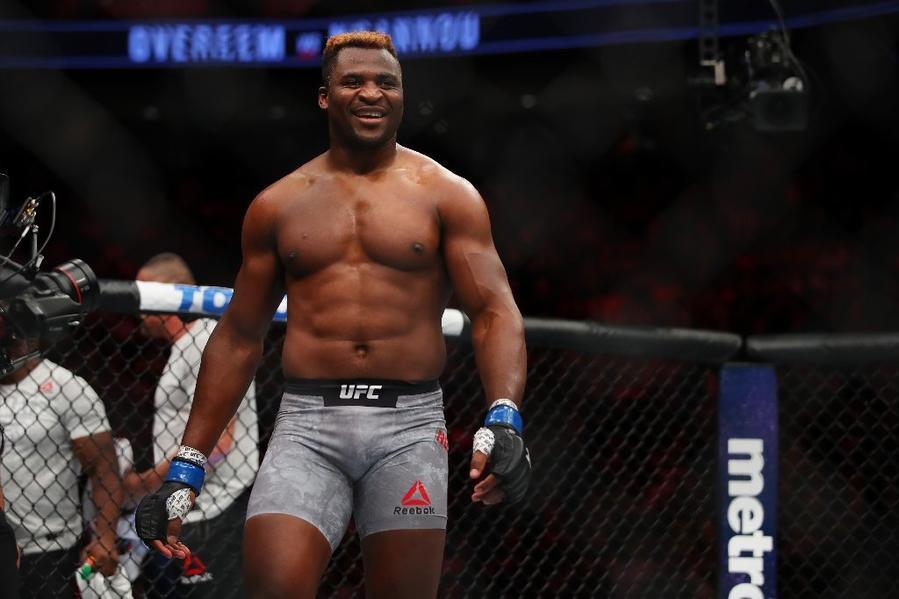 Francis Ngannou might not have had any immediately clear options after his victory at UFC 249, but the hard-hitting heavyweight now has a name in mind for his next contest.
After UFC light heavyweight champion Jon Jones suggested he'd be interested in meeting Ngannou in the Octagon, Ngannou reacted with obvious interest, accepting Jones' challenge through social media almost immediately.
"Who would you guys consider the quicker and more technical striker Thiago Santos or Francis? If you guys think I wouldn't take this fight you're insane. I have absolutely nothing else to prove as a light heavyweight. I'd love that big money fight right around now. Send the deal," Jones wrote.
Today, Ngannou added some fuel to the fire, sending Jones a small but effective message through his Instagram by posting a picture of Jones receiving a hard punch to the face and captioning it, "Everybody do have punching power my friend. But not my power. I hit you like this, you won't keep going."
As of right now, Jones and Ngannou don't have any obvious next moves, with Ngannou awaiting the Daniel Cormier-Stipe Miocic logjam at heavyweight and Jones having four potential contenders but no stand-out choice.
–
Comments
comments