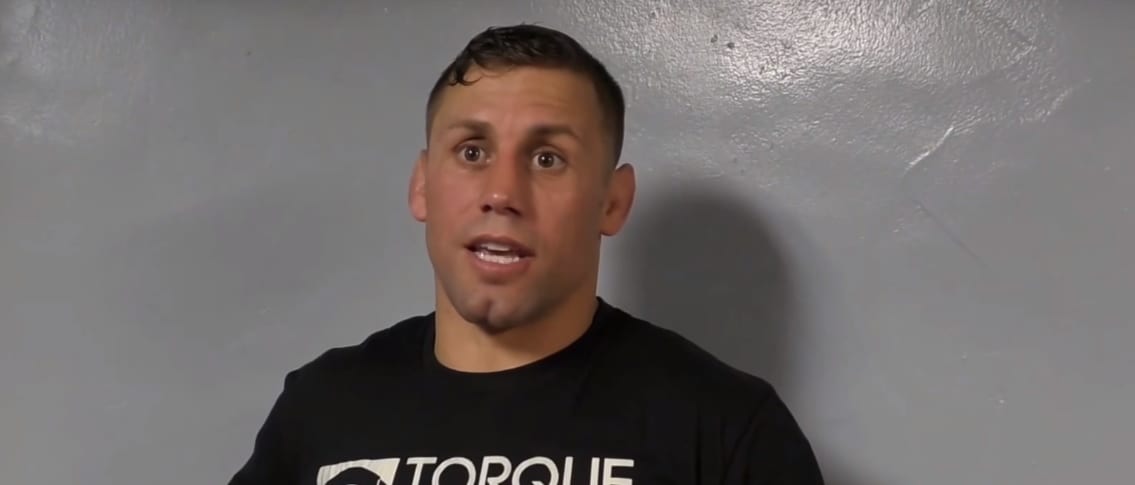 When Henry Cejudo called out Urijah Faber following his win over Marlon Moraes at UFC 238, most felt it had an air of tongue in cheek with it.
Then, just a month later, and all of a sudden we're left talking about a Cejudo vs. Faber contest as a genuine possibility. On Saturday night, Faber returned from retirement to knockout Ricky Simon in 40 seconds at 40-years old, and immediately took his opportunity to call Cejudo on his words.
While Faber wasn't ranked prior to Saturday night, we've seen time and time again in mixed martial arts that name value can often trump rankings, and Faber plans on pushing that angle as hard as he can to try and get one more shot at UFC gold before he truly walks away from the sport.
"I imagine it's very likely," Faber said, speaking on the Ariel Helwani MMA Show. "For me, when I left the sport — my fight before I retired, I was ranked number two in the world. Then I lost a lacklustre decision to basically ankle kicks, and that put me at number six, I believe. That's when I left the sport, and I left on a win against Brad Pickett, who's a solid, solid fighter in the sport. Been in the top ten in multiple weight divisions, beaten guys like Demetrious Johnson.
"I've always been that calibre fighter who can fight for world championships, and it really comes down to match ups. Dom Cruz is a very strange guy to fight, he's very tough and unique. Henry Cejudo isn't as confusing, that's for sure. He's very mentally tough, which is his strongest attribute in my opinion, he's obviously a professional as he's made these massive gains in his skill set and made little tweaks throughout time. He's a champion of champions. Henry Cejudo, gold medalist as young as he accomplished it, then coming in and becoming a two division champion. That is a dream scenario for a guy like me to go test myself.
"This is a chance for me to win a gold medal, to win a couple of belts and to wrap it all up."
–
Comments
comments