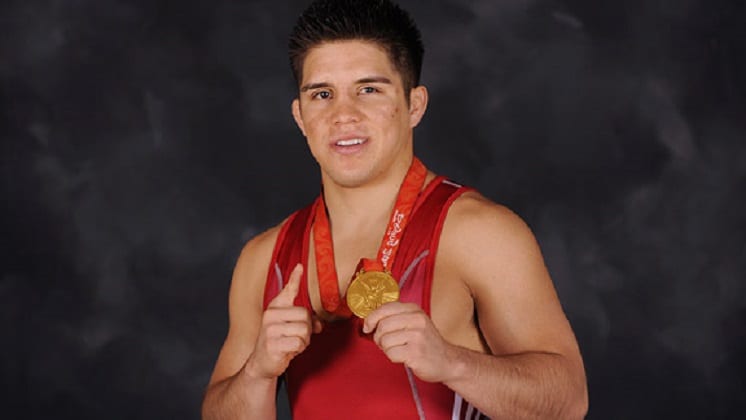 Early on Tuesday, reports emerged from the San Francisco Chronicle the UFC flyweight contender and former Olympic gold medalist Henry Cejudo suffered a broken ankle while fleeing wild fires which have been spreading across Northern California.
The newspaper reported that Cejudo was injured after jumping from a second floor balcony in Santa Rosa, California. However, as confirmed by MMAFighting's Ariel Helwani, Cejudo has not suffered any form of ankle injury but instead burns to his right foot.
The Olympic gold medal he won for freestyle wrestling in the 2008 games was lost in the fire, Cejudo confirmed.
Cejudo supplied pictures of his burned foot to MMAFighting, which can be viewed here.
The incident occurred in the midst of wildfires which have been ravaging the Northern California area for days, which have resulted in several deaths and the displacement of many more.
The full extent of Cejudo's burns have not been revealed, though they are likely not as severe as the previously reported broken ankle which would potentially have caused Cejudo to sit out for several months. It is not clear if the injury will cause the cancellation of Cejudo's UFC 218 flyweight bout with fellow top contender Sergio Pettis.
Comments
comments