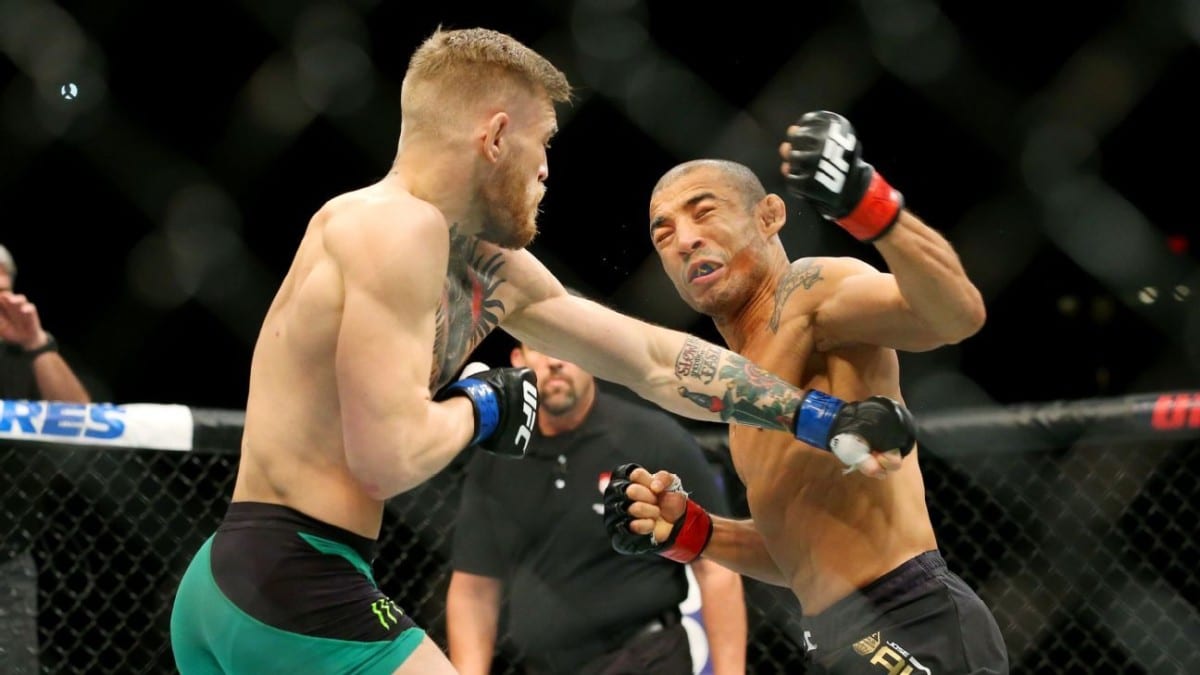 It's fair to say that Jose Aldo's performance at UFC 194 is one the Brazilian would like to forget.
Losing his UFC featherweight title to Conor McGregor in just 13 seconds, fans and pundits alike stood in shock after Aldo was knock unconscious by the devastating left hand of McGregor. While McGregor had predicted Aldo would come at him too aggressively, few could imagine the fight playing out the way in did.
Much had been made of Aldo's mindset heading into the contest, and some had suggested a press tour spanning multiple cities had worn down the champion — particularly with constant needling from the Irishman. Add in the fact that this was one of the biggest fights in UFC history, and had more spotlight on it than ever before, it seemed Aldo felt the pressure.
In this previously unseen clip of Aldo's audio moments before the contest started, his corner men are heard repeatedly bellowing to their fighter that he was the champion.
"Stay calm, go calm," one member said. "You are the champion. That is you."
This isn't the first suggestion of Aldo's nerves.
Even on the night, UFC commentator Joe Rogan noted that Aldo looked slightly nervous before the bout started stating that the Brazilian looked to be "feeling the pressure of this moment."
Comments
comments