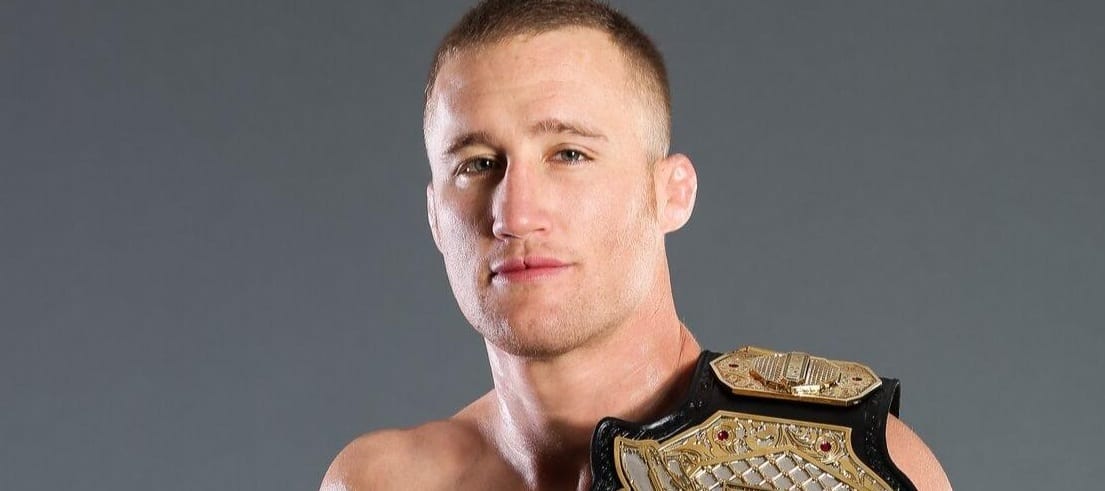 While Justin Gaethje has yet to make his UFC debut, those in the know expect some big things when he finally steps inside the octagon for the first time.
The undefeated (17-0) former WSOF lightweight champion is one of the most highly-rated debutants to have inked a deal with the UFC in recent times and, ahead of his UFC debut a month from today against Michael Johnson at the TUF: Redemption finale, Gaethje has been considering his own future in the UFC's 155-pound fold.
Of course, the title belt is currently being held by a certain Conor McGregor and far from the usual tactic of trying to talking himself up to create some hype, Gaethje has taken a different route entirely: by heaping praise upon the Irishman.
Gaethje was present at UFC 212 in Rio de Janeiro last weekend and, when asked by assembled media as to his plans for lightweight dominance, the Arizonan didn't pull any punches.
"I might be the money fight," he said to MMAJunkie. "I might get knocked out in the first 10 seconds of my fight, and that goes out the window. But hey, I'm here. I'm ready to get embarrassed."
That is a refreshing attitude to hear in the take-no-prisoners world of fight promotion, but if anyone should be confident in their skills it is Gaethje. In college, he placed 7th in the nation in the NCAA and has been credited with improving the wrestling game of the likes of Georges St-Pierre, with whom he has trained on numerous occasions. Allied to those skills, he has also developed an incredibly concussive striking game, winning 14 of his 17 career bouts via knockout — 6 of those in the first round.
The path for all lightweight prospects ultimately leads to Conor McGregor, but far from the blusterous bravado of some of his peers Gaethje has nothing but good words to say to the Irishman.
"I hope he makes $100 million and does whatever he wants. I'm happy for him. I think he's a genius. This is hard. This is not easy. If I can get my hands on the interim title and he wants to come back, he has to fight me, and I'll be there. And I want to fight him in the heart of Ireland if I do. That's what I want."
A UFC title bout in Conor McGregor's home country? Perhaps it's time to revive the talk of a stadium show that has gone off the radar recently.
In any case, Gaethje is several fights away from getting close to a bout with McGregor but he will begin to build his case this day next month against Michael Johnson.
.
Comments
comments