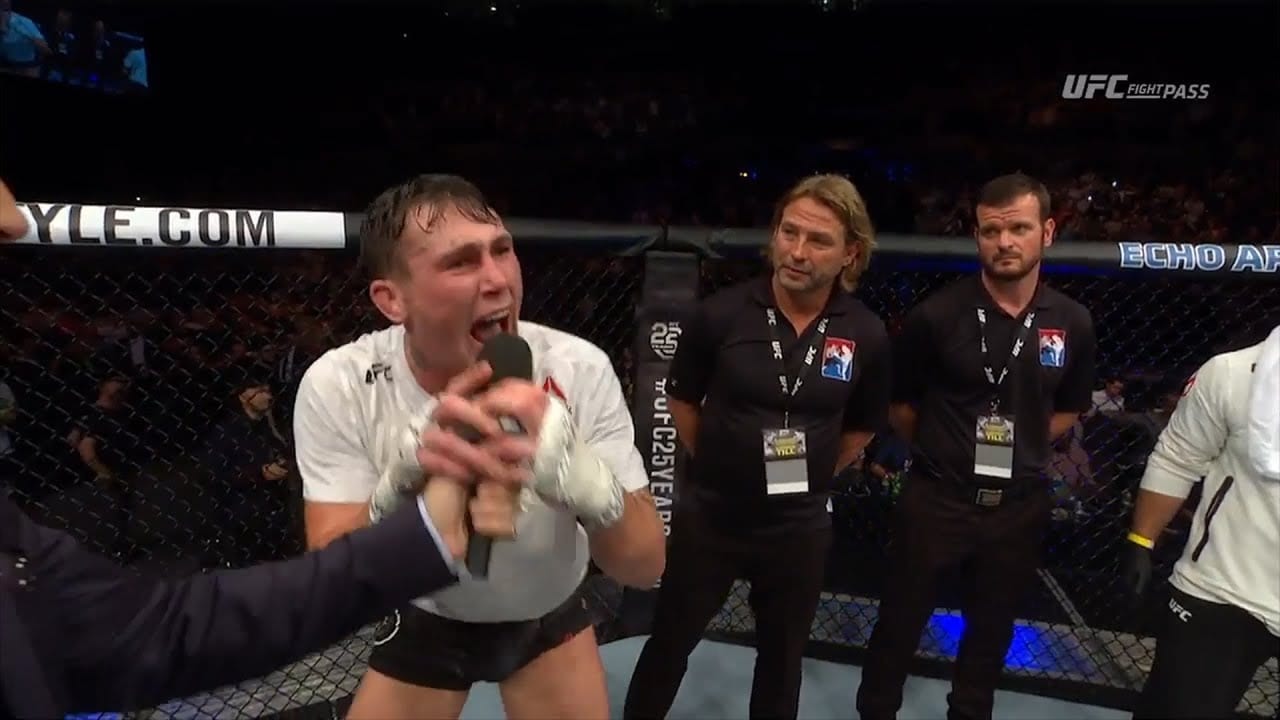 Darren Till was a happy, happy man in Liverpool tonight. 
And after defeating number one ranked welterweight Stephen Thompson in the main event of tonight's UFC Liverpool, Till showed just how happy he was in a way only he can. By bellowing expletives into a live microphone.
"Fucking get in," Till said in his post-fight interview. "Yes. I played games in there. I know Stephen thinks I'm a very aggressive fighter — I am — but I'm a very calm and collected aggressive fighter. I knew with Stephen, I didn't even throw my left hand the whole fight because he's so fucking good at moving in, moving out. You got to be aware of his kicks, so I thought if I land I'll finish him, but I'm going to show him that my Muay Thai is just as good as karate.
"But he is a phenomenal striker. In all my life of fighting, I've been fighting since I was thirteen, I've never fought a striker like that. I had to use every part of my brain to figure him out because I couldn't, and even in the end one lucky left hand maybe edged it, but it was like that. Fucking amazing.
"But all them doubters. Yes. Saying what now? Now? Who the fuck is doubting me now? No one. No one."
Check out the uncensored footage in the video below, with the official UFC version accompanied.
—
Comments
comments