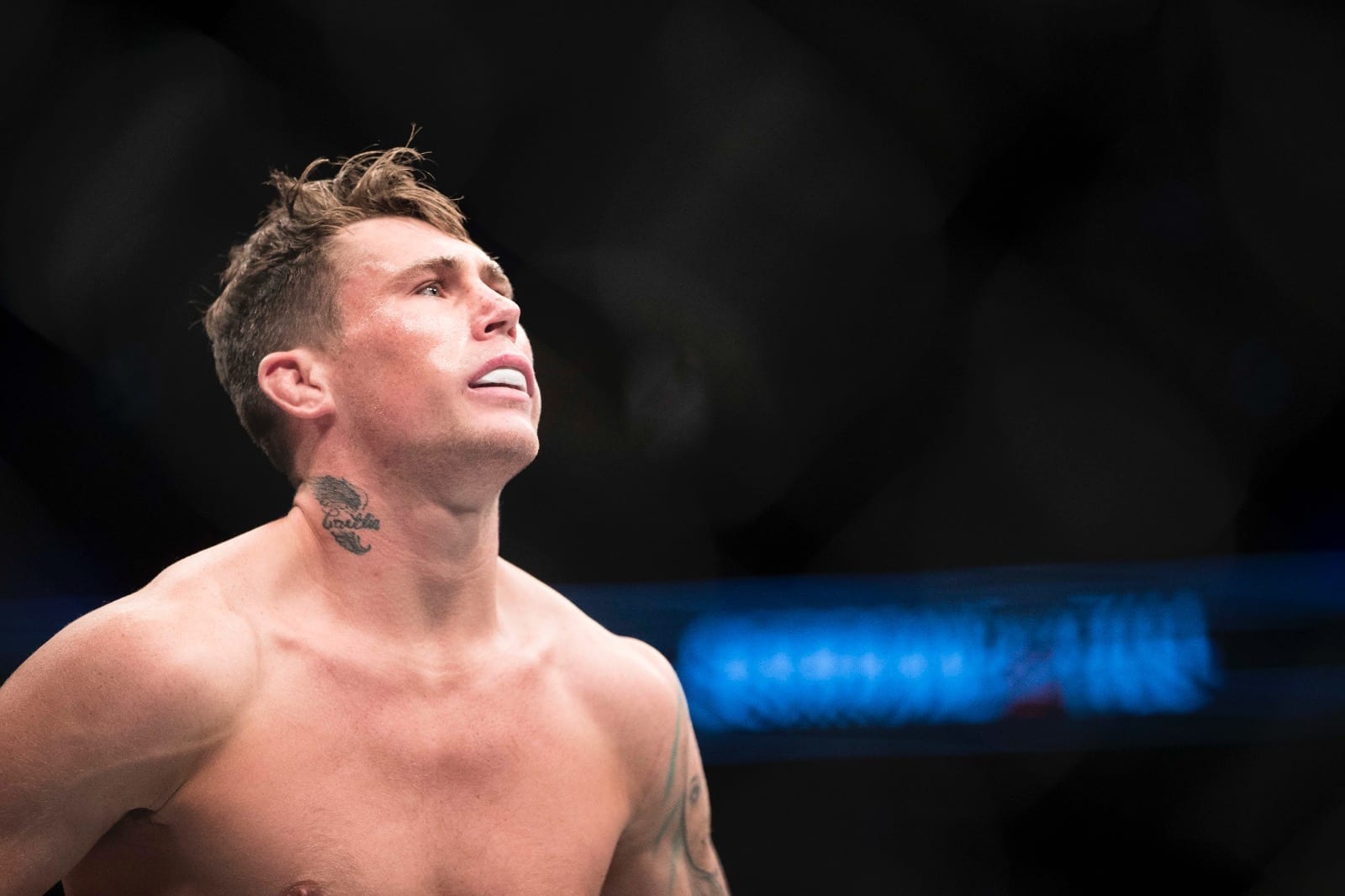 Darren Till heard the criticism, heard the debate, and you know something? He doesn't care.
As he sat in front of the media after UFC Liverpool, Till was asked his thoughts on the razor thin decision that he'd just earned. For him, he get's the confusion over the judges call, with each round being a chess match that could be analysed in different ways.
"Listen it was a close fight," Till said at the post-fight press conference. "People are gonna wanna say that he won, people are going to say I won. I couldn't care less; I got the decision. It was a really, really close fight. He's the most trickiest fighter I ever fought. I think he was shocked, because I'm an aggressive fighter — and I am — but I knew against him I had to be very different and use all my smarts. It was a hard, hard fight. Very close, very close."
Interestingly despite winning the contest, Till refused to take all the plaudits, instead pointing to his weight cut mishap prior to the fight as a reason why he shouldn't fly up the rankings, particularly not towards the title. Instead, Till pointed to his defeated opponent Thompson as the man who should next be challenging for gold.
"I missed weight, so I don't feel I deserve a title shot," Till said. "I missed weight. So there you go right away, I don't deserve the next shot at the title. I still feel Stephen probably deserves it. Whoever wins out of the interim, maybe Stephen or [Kamaru] Usman, they deserve it more. I've said this, I'm a fucking realist, I'll always stay this way. I still want to beat all of them in the division. I want to come back and put all this weight thing behind me, and it is what it is."
–
Comments
comments