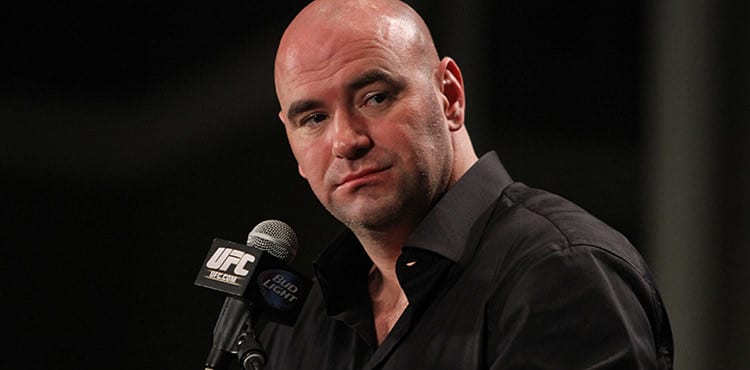 Some might have scored Sunday's main event for Darren Till, some might have sent it Stephen Thompson's way, but UFC president Dana White is content enough with saying he just doesn't know.
White appeared in front of the media following UFC Liverpool, where he was asked his opinions on who should have had their hand raised in victory. According to him, when a fight is as razor close as that, there is no way to properly judge it.
"My phone's blowing up, everybody's texting me, 'Robbery, Till won.' This and that," White said. "After the fight they all looked and me and said, 'Who do you think won?', I said I have no idea. Every round was so close. You know when you have rounds that are so close you almost lose track of scoring and trying to figure out who won. It was a tough fight to score."
Despite that, it would seem White is quite happy to take the Till victory — something which could make Till a megastar –as he moves forward with his business.
"He's going to Vegas next," White said. "I don't know when or who he'll fight, but probably bring him to Vegas next. I don't know [if it'll be for the title]."
And a big part of that? The incredible support Till received from the Liverpool crowd.
"I wanted to do this fight here," White said. "You ask any of my matchmakers, they'll tell you, this is the fight that I wanted really bad. The atmosphere, nobody supports their people like the English and the Irish. It's incredible. It's very cool to see. … It's so cool to come over here. We have a whole set up now at the UFC where I can run the shows right from the office. I'm like, 'Fuck that shit man, I'm going to be there in Liverpool for this fight'. I wasn't missing this one for anything."
–
Comments
comments