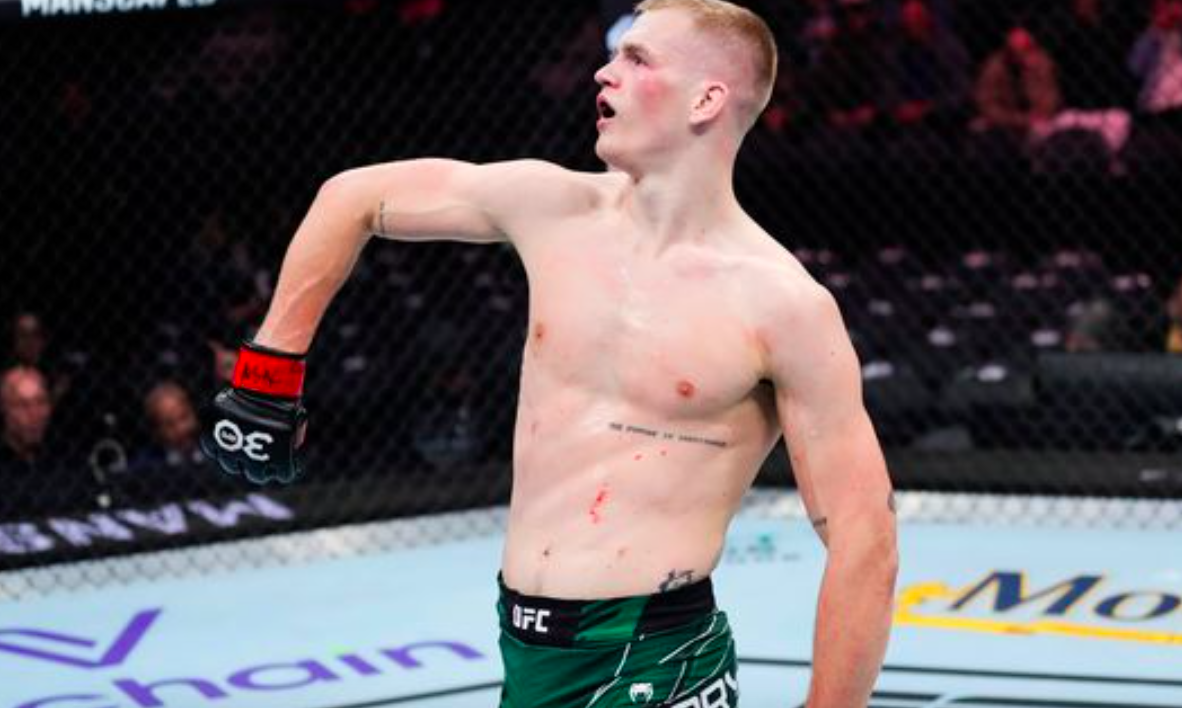 Ian Machado Garry displayed exactly why he is being considered as one of the welterweight division's brightest prospects at last weekend's UFC 286, as he turned in arguably his finest display in the UFC to date to score a third-round TKO win against China's Song Kenan. 
Garry certainly didn't have it all his own way, and was forced to rebound from a first-round knockdown but in the second — and particularly the third — the Dubliner showcased his impressive, languid striking style to eventually score a sensational finish of his gritty opponent.
And Garry, 25, also managed to fulfil an ambition in Las Vegas on Saturday when he ran into Conor McGregor, who himself is in town for filming of the latest season of the UFC's long-running reality series 'The Ultimate Fighter'. Garry has frequently cited McGregor as a key influence in his career, and he elaborated as such to Ariel Helwani on Monday's edition of The MMA Hour.
"A hundred percent," Garry said when asked if his run-in with McGregor provided inspiration ahead of what was his fourth fight in the UFC cage.
I see a Champion! 🇮🇪 https://t.co/IRSCfHMGeQ

— Conor McGregor (@TheNotoriousMMA) March 5, 2023
Ian Garry you little DAISY! ☘️

— Conor McGregor (@TheNotoriousMMA) March 5, 2023
"I mean, he's the guy that inspired my entire nation to want to fight, and train MMA. I mean, the scenes when Conor was on the rise was nuts. And I'm that kid who was the first of a generation to make it into the UFC because of his run. And for me, to have that and move forward, and to see him and go into a fight week knowing that he's saying that he's gonna be there, that he's behind me, that he's with me. It's like – that's pretty empowering for a young man who's hearing that from the guy that inspired him."
Garry has regularly spoken of the role that McGregor played in his career — a path, he said, which was made easier to navigate by McGregor's explosion into the UFC in 2013.
And McGregor seemed to be impressed by what he saw from his fellow Irishman in the cage, tweeting afterwards: "I see a champion."
Comments
comments