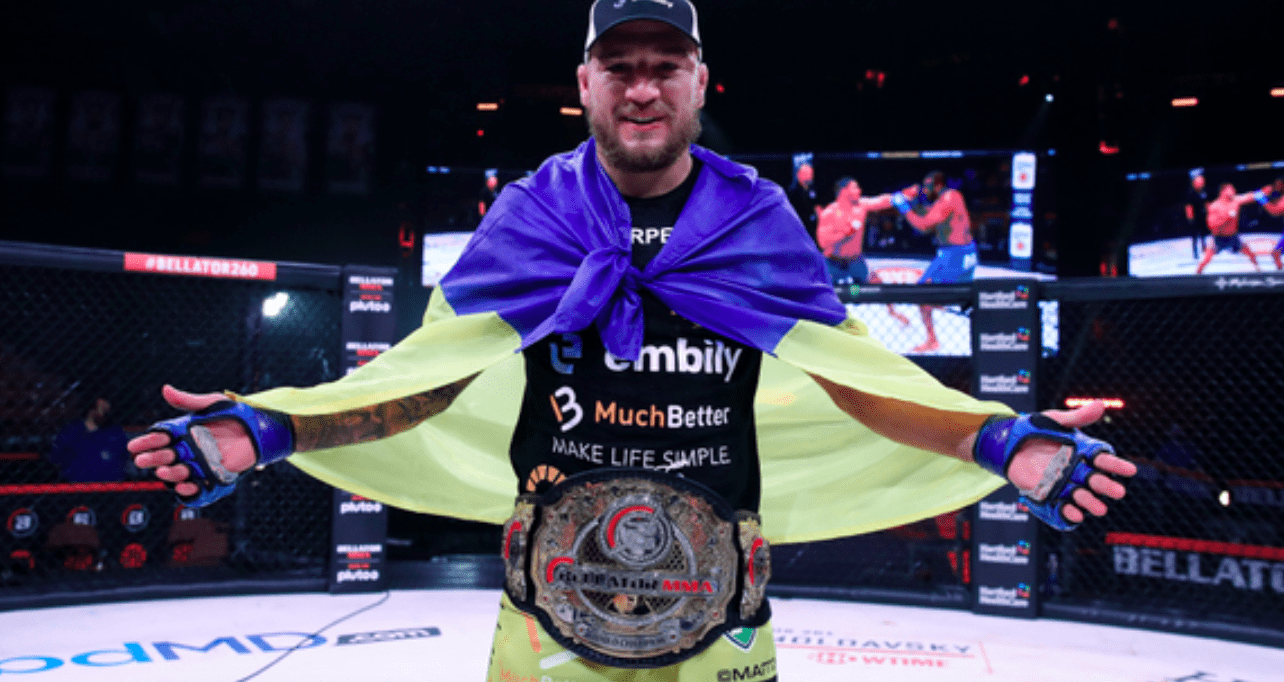 Yaroslav Amosov, Bellator's unbeaten 26-0 welterweight champion, has opted to withdraw from his scheduled title defence against Michael 'Venom' Page as he remains in Ukraine to defend his country in the conflict with Russia.
Amosov was scheduled to defend his world title against Page on May 13 but the Brit will now take on America's Logan Storley with the interim welterweight title on the line. Amosov had previously stated how he had moved his family to safety before returning to "defend this country as best I can".
Last June, Amosov became the first fighter from Ukraine to win a major title in mixed martial arts when he defeated Douglas Lima by unanimous decision, with the 28-year-old weeping in the cage afterwards as he spoke of how much the accomplishment meant to him.
In a statment, Bellator announced that Amosov was "actively defending his home country".
"The thoughts of everyone at Bellator MMA are with Yaroslav and all the Ukrainian people during this time," Bellator president Scott Coker said. "We wish he and his family the best and look forward to seeing him return safely to happier times, both inside and out of the Bellator cage."
Amosov has been vocal on social media in his opposition to the war and his desire to assist those fighting against Russia.
View this post on Instagram
"You are not saving us," he said addressing Russia in an Instagram video in which explosions could be heard in the background. "We are protecting ourselves from you. Russian troops came on to our territory and they're saying they are saving us.
"Horrific things are happening here. I don't understand the people who don't believe what's happening in our country. Our country will protect itself. Our country will win. Our nation is united and our country is the best in the world."
'MVP', meanwhile, will now face the 13-1 Logan Storley at the event in London in May. Storley's sole career defeat came against Amosov by split decision in November 2020.
Comments
comments