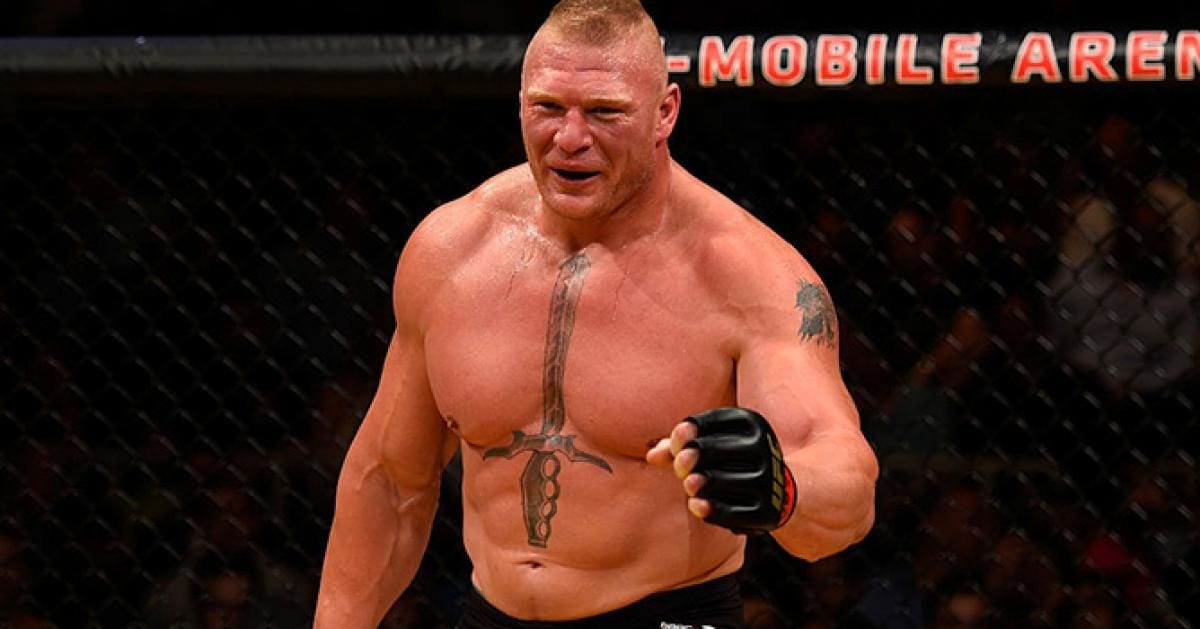 Anyone hoping for a return of Brock Lesnar in the UFC will have to wait a while.
Reports had emerged that the WWE star had secretly re-entered into the USADA testing pool with an eye to return to the sport of mixed martial arts later this year. Some had even suggested that a comeback as soon as November could be on the cards.
But, according to UFC Vice President of Athlete Health and Performance Jeff Novitzky, there is 'no truth' to the rumours.
"[Lesnar] is not currently enrolled in the USADA testing pool, nor has there been any inquiry on his part to do so," Novitzky said, speaking with MMAJunkie.
Lesnar retired from active competition back in February of this year, after returning to the Octagon last year at UFC 200. There, he fought and defeated Mark Hunt, only to fail multiple out-of-competition drugs test for the estrogen blocker clomiphene. He was issued a one year suspension, which was paused at the moment of his retirement. Had he not retired, then that suspension would have come to an end this month.
However, USADA guidelines dictate that "athletes wanting to come out of retirement and return to eligible status must enroll in the USADA RTP, fulfilling all whereabouts requirements, and make themselves available for testing for a period of at least six (6) months in advance of participating in International or National level events as defined in the Code."
Should Lesnar enter into the testing pool tomorrow, he would still have to serve six months of his suspension. It is unknown wether that could coincide with the six months of re-entry testing.
If he returned, he would likely do so as an immense figure of controversy. Lesnar was supposedly permitted to skip a similar period of pre-testing before UFC 200, only for the entire affair to end in disaster. He is currently the subject of a lawsuit from UFC heavyweight Mark Hunt, who was furious that Lesnar failed a drugs test.
Comments
comments