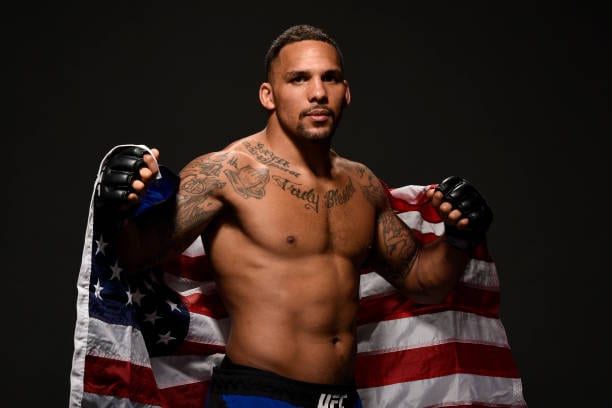 Eryk Anders appears to have taken a very unfortunate leaf from the Bryce Mitchell school of home DIY book.
Anders, the UFC middleweight with a career record of 14-6 (1), posted to social media the aftermath of a run-in with a chainsaw which left his foot bloodied and with a very nasty gash which required hospital treatment, with more than a few stitches applies to stem the bleeding.
He didn't quite explain how the accident happened other than stating that, "They don't make left-handed chainsaws", with the incident apparently involving the power tool slicing through his shoe, (UFC-branded) sock and, yes, also his foot.
Check out the rather graphic images below:
View this post on Instagram
It remains to be seen exactly how long the injury might keep Anders out of the training room, but it is the latest such incident involving a UFC fighter and a power tool and comes after UFC featherweight contender Bryce Mitchell accidentally drilled though his own scrotum, in perhaps the most eye-watering injury imaginable.
Anders was last in the October this past December where he was defeated by first-round submission by Andre Muniz.
Comments
comments