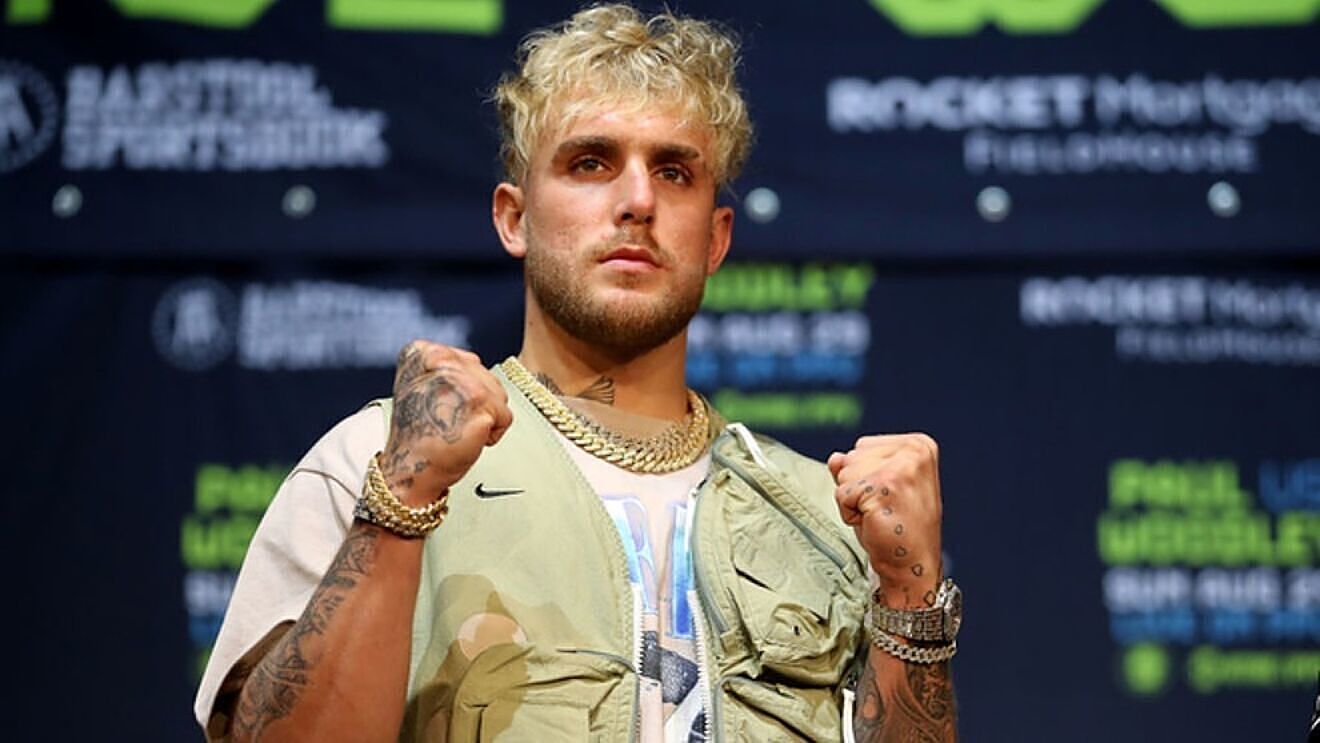 Jake Paul has a backup plan if Tommy Fury doesn't make it to Saudi Arabia next month.
The two boxers are finally set to tangle in the ring in Riyadh on February 26 in what is the third time that the two have been paired with one another, with the previous two books falling apart due to injuries and immigration issues experienced by unbeaten English boxer Fury. This time, though, it seems as though all of the necessary hurdles have been passed, with the two coming face-to-face in London on Saturday night during the Artur Beterbiev and Anthony Yarde fight card at Wembley Arena.
But if some quirk of fate is to remove Fury from the contest for a third time, Paul has someone else waiting in the wings: former UFC fighter turned bare-knuckle boxer Mike Perry.
"Yeah, look, a part of me definitely still doubts [that Fury will show up]," said Paul at press event in London on Saturday which was no-showed by Fury. "And it's scary and it's annoying. And him not showing up to the face-to-face we were just supposed to do right now, it sucks.
"And the kid's not necessarily reliable. But the money's good, man, for him. So, he would just be so dumb [to not fight]. And I think he's probably tired of Molly making all the money in the relationship. He's got a kid now, so he needs to help pay for some diapers.
"We have Mike Perry on standby," Paul explained. "Let's go Mike Perry! Yeah, he's ready to jump in, in case Tommy pulls out."
Perry, who is 14-8 in his mixed martial arts career, recently scored a bare-knuckle win against Bellator fighter Michael 'Venom' Page as well as a split decision win against pro boxer Michael Seals in a the Triad Combat series in late 2021. He is also a former brief sparring partner of Paul's, and has been vocal in his desire to take on the YouTuber in the ring.
And if Fury pulls out of his bout with Paul for what would be a third time, he might just get his wish.
Comments
comments