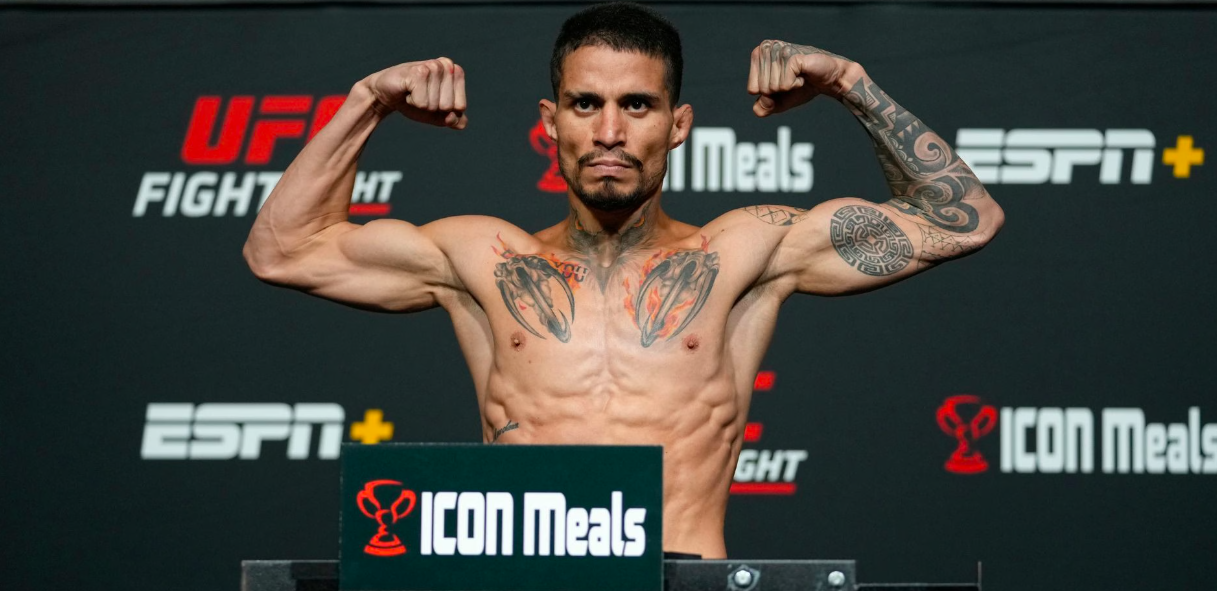 Felipe Colaries, 29, a six-fight veteran of the UFC, has died following a road traffic accident in his native Brazil on Monday.
It was reported by MMA Fighting on Tuesday that Colares was struck by a bus shortly after leaving a training session in Rio de Janeiro on Monday, May 1. He was transported to a hospital in Campo Grande but unfortunately passed away before arriving at the medical facility, as noted by his coach, Rodrigo Babi, to Brazilian outlet Combate.
Colares was a former Jungle Fight featherweight (145-pounds) champion and entered the UFC in 2019 on the back of an unbeaten, 8-0 start to his career.
In the UFC, Colares would go 2-4 — with wins against Domingo Pilarte and Luke Sanders. He was defeated by Geraldo De Freitas, Montel Jackson, Chris Gutierrez and, most recently in May of last year, by Chase Hooper in what proved to be his final bout in the UFC at the promotion's Apex facility outside Las Vegas.
View this post on Instagram
In January, Colares gained significant attention online after he restrained and detained an alleged thief following a robbery in Rio de Janeiro.
"I went back to my car and went to the woman to check the situation, and indeed it was a robbery," Colares wrote on social media, via translation, at the time. "My friends and I went back to the car and saw the man. After noticing he was unarmed, we intervened and managed to pin the robber using jiu-jitsu techniques."
He added: "Today we have one less robber in the streets" but cautioned people against doing similar actions unless they consider themselves to be high level martial artists. "I don't recommend unprepared people to do that," he said. "But today I became one percent better."
Colares most recently fought in February of this year where he scored a first-round rear-naked choke win against Alioune Nahaye at Ares FC 12 in Paris, France.
All of us at TheMacLife would like to extend our sincere condolences to Felipe's family, friends and training partners.
Comments
comments