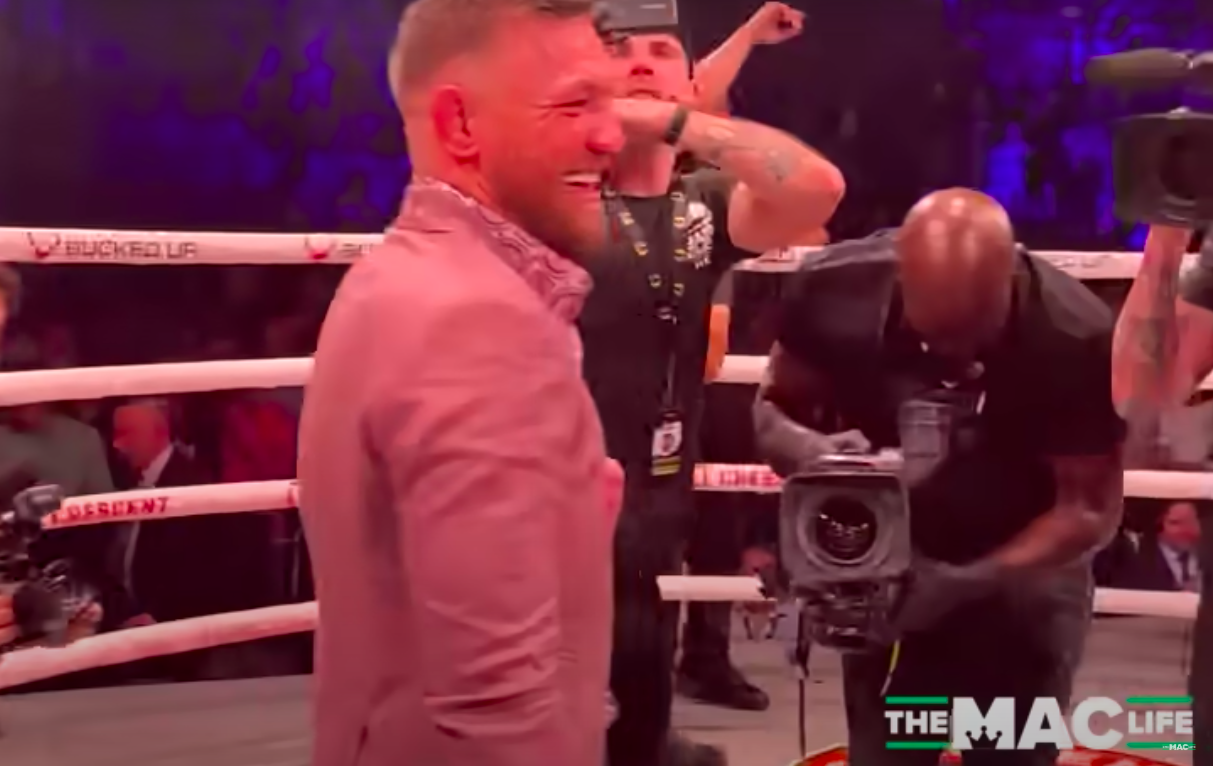 Last Saturday night couldn't have gone much better for David Feldman, the president of bare-knuckle fight league BKFC.
The upstart promotion put an a co-main event between two former UFC standouts in Eddie Alvarez and Chad Mendes which very much lived up to its billing as the pair traded blows throughout five two-minute rounds on the way to a decision win for the 'Underground King' Alvarez.  That was followed by a main event featuring legitimate bare-knuckle star Mike Perry and former UFC middleweight champion Luke Rockhold, which saw Perry take yet another high-profile scalp as he improved his record in the organisation to 3-0.
But when it comes to high profile, there aren't many in recent combat sports history who can eclipse that of Conor McGregor — and the promotion, its president said Monday to Ariel Helwani on The MMA Hour via MMA Fighting, was extremely grateful for his late cameo on the event which saw him enter the ring for a staredown with the victorious Perry.
"He got into our ring and accepted a challenge that's probably never going to happen, let's be honest," Feldman told Helwani. "He's under contract with the UFC, but you never know what happens. To accept a challenge to Mike Perry and say how much he loves this sport and, 'It's a great sport,' and, 'I have to try this,' and, 'Yeah, let's do this,' and put on one of our BKFC belts was unbelievable. It's something that people would pay millions of dollars for that kind of notoriety, and it happened for free for us.
"He got in the ring and one of his statements, he said, 'I didn't even fight for this promotion yet and I already have their belt,' so that was pretty cool too," Feldman addd. "It was awesome. We worked so hard. Nothing was gifted to us. We climbed every bit of the way that we got here, and I'm not saying that we're at the top yet, we're far from the top, but everybody — and I mean everybody — in combat sports was talking about us this week."
As Feldman said, McGregor actually fighting in BKFC seems a way off but that is secondary, he said, to what actually transpired in Denver on Saturday night.
"That was an amazing moment for us and obviously we'll never interfere with what he's doing with the UFC," Feldman said. "A couple of guys on my team hung with him afterwards and he just said, 'This is what fighting is supposed to be. This is the best thing I've ever seen in fighting.'"
Comments
comments