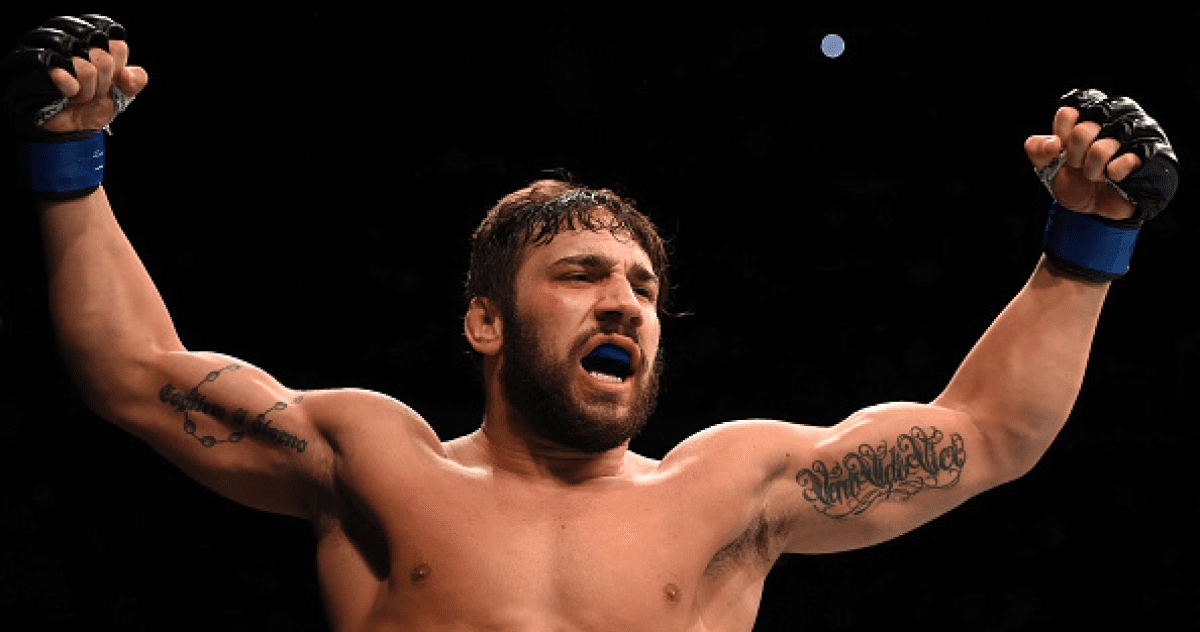 The UFC's latest trip to New York since mixed martial arts was legalised two years ago is official after every fighter on Friday's card made weight ahead of the organisation's first trip to Utica.
Headliners Marlos Moraes (20-5-1) and Jimmie Rivera (21-1), who meet in a pivotal bantamweight clash with title implications at 135-pounds, both tipped the scales below the one-pound weight allowance.
Co-headliners Gregor Gillespire (11-0) and Vinc Pichel (11-1) will meet in a lightweight contest, with the undefeated Gillespie looking to take another step towards becoming a legitimate contender in the 155-pound fold.
The card is also notable for the UFC debut of Cage Warriors bantamweight champion Nathaniel Wood, considered to be one of European MMA's brightest prospects. The Englishman, who boasts  a 13-3 career record, will face Johnny Eduardo (28-11) in the Fight Pass prelim portion of the card.
The event, which takes place in the Adirondack Stadium, will not have a ceremonial weigh-in on Thursday evening.
The full UFC Utica weigh-in results are:
MAIN CARD
Jimmie Rivera (134.6) vs. Marlon Moraes (135.4)
Gregor Gillespie (155.6) vs. Vinc Pichel (155.8)
Walt Harris (253) vs. Daniel Spitz (243.8)
Jake Ellenberger (170.4) vs. Ben Saunders (169.4)
Julio Arce (145.4) vs. Daniel Teymur (145.8)
Sam Alvey (204.8) vs. Gian Villante (205.2)
PRELIMINARY CARD
Sijara Eubanks (125.6) vs. Lauren Murphy (125.6)
Nik Lentz (155.4) vs. David Teymur (155.8)
Belal Muhammad (170.2) vs. Chance Rencountre (170.6)
Desmond Green (155.4) vs. Gleison Tibau (155.2)
FIGHT PASS PRELIMINARY CARD
Jessica Aguilar (115) vs. Jodie Esquibel (115.4)
Johnny Eduardo (135.8) vs. Nathaniel Wood (135.4)
Jarred Brooks (125.8) vs. Jose Torres (125.2)
Comments
comments