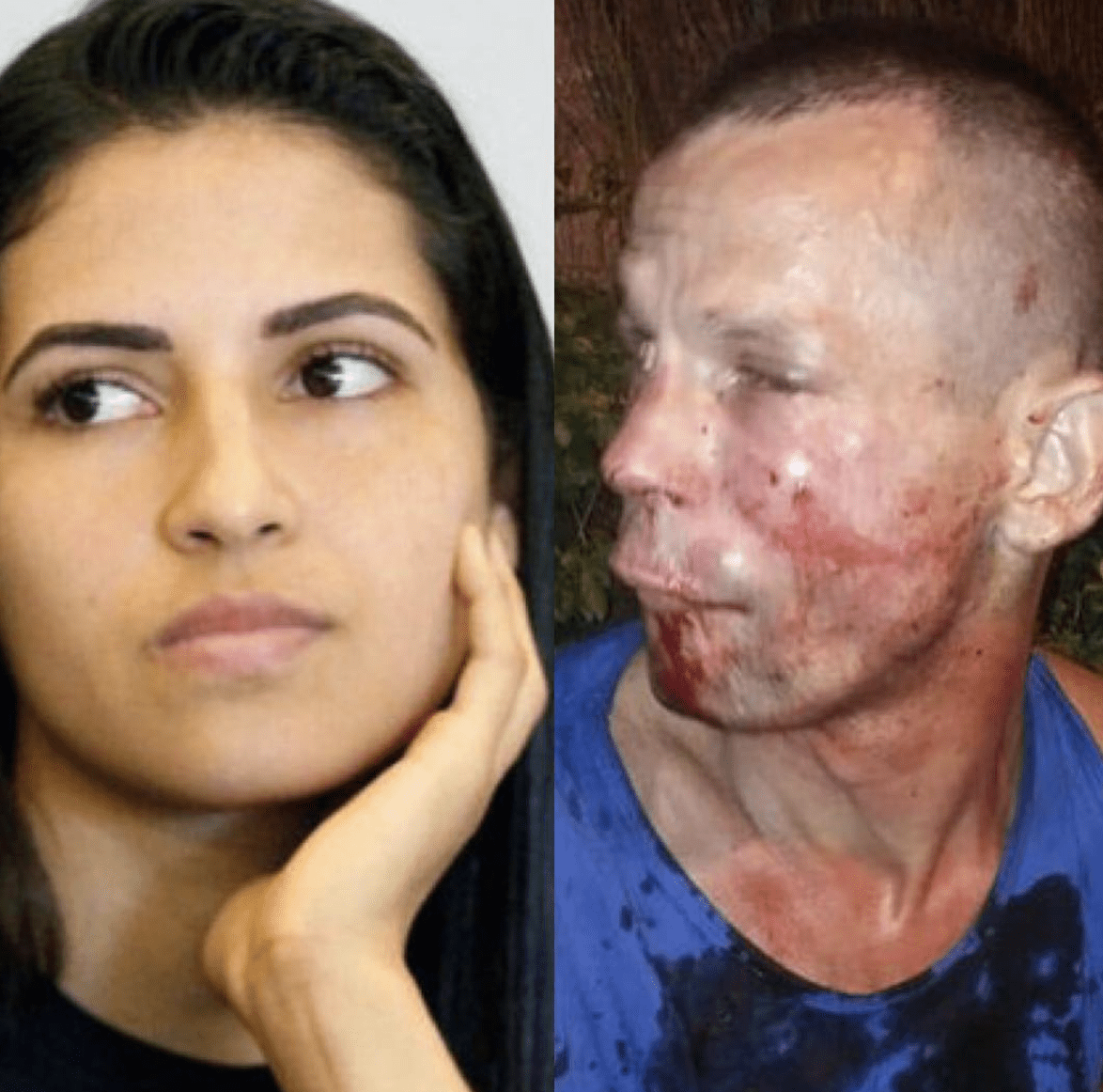 First of all, don't rob people. Secondly, if you're going to rob anyone, don't rob a UFC fighter and don't rob them with a cardboard gun.
Life lessons to be learned by a man in Jacarepagua, Rio de Janeiro, this week after he approached UFC strawweight Polyana Viana and told her to hand over her belongings, telling Viana he was armed. Instead of taking his advice, Viana attacked him, taking him down and applying a choke.
"When he saw I saw him, he sat next to me," Viana said, speaking with MMAJunkie. "He asked me the time, I said it, and I saw he wasn't going to leave. So I already moved to put my cell phone in my waist. And then he said, 'Give me the phone. Don't try to react, because I'm armed.' Then he put his hand over (a gun), but I realized it was too soft.
"He was really close to me. So I thought, 'If it's a gun, he won't have time to draw it.' So I stood up. I threw two punches and a kick. He fell, then I caught him in a rear-naked choke. Then I sat him down in the same place we were before and said, 'Now we'll wait for the police.'"
"I was fine," Viana said of the incident. "I was fine because he didn't even react after. Since he took the punches very quickly, I think he was scared. So he didn't react anymore. He told me to let him go, like 'I just asked for the time.' I said, 'Asked for the time my ass,' because he saw I was very angry. I said I wouldn't let go and that I was going to call the police.
"He said, 'Call the police, then' because he was scared I was going to beat him up more."
Comments
comments