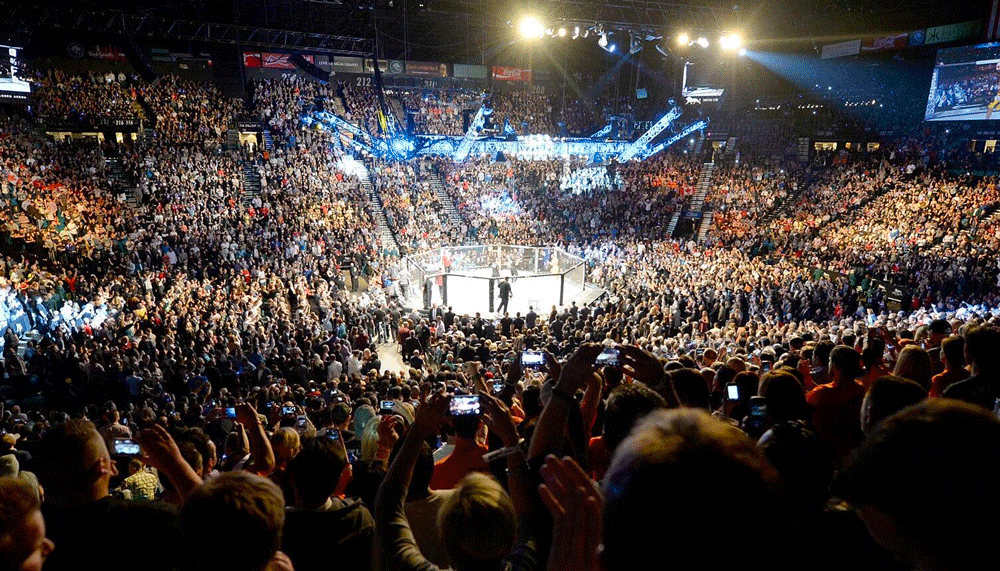 There are many well known fighters in the UFC who attribute their start in mixed martial arts to being a victim of bullying when they were younger.
Names like Georges St-Pierre, Bas Rutten and Paige VanZant have all shared how big a part of being victimised at school was behind their motivation to get into combat sports in an attempt to learn self-defense. It's perhaps no surprise then that the UFC and it's stars are happy to help anyone who feels ostracised and alone.
Yesterday, after a video of Keaton Jones was spread social media in which the young Jones sadly detailed his own bullying experiences, UFC president Dana White took to his own Twitter to ask if anyone could help connect him with Jones so as White could invite him to the UFC headquarters.
Meet Keaton Jones a very smart little boy who is being bullied at school. This video is heartbreaking!! I want to bring Keaton to Vegas and hang out at UFC Headquarters. If anyone knows how i can reach the family please let me know. Thank u everyone pic.twitter.com/BR8c4ldDFc

— Dana White (@danawhite) December 10, 2017
After the post went out, thousands began searching for a manner in which the UFC honcho could find Jones and make his offer. To punctuate the point, the promotion put out a video with various names offering their support and love to the young man, while various other stars threw out their own well wishes.
Hey, #KeatonJones – you have friends here at the UFC, buddy. Today and everyday. #StandWithKeaton @Lakyn_Jones | @DC_MMA @TWooodley @FelderPaul @SugaRashadEvans @KennyFlorian pic.twitter.com/ZxX0cY1bu7

— UFC (@ufc) December 10, 2017
I saw this video of Keaton and it broke my heart. Keaton just know you have the support of many people and you sharing your story is gonna help alot of others. Stay strong and don't let these bums get you down! If you're ever in NJ me and my kids would love to hang. @Lakyn_Jones https://t.co/rfO4F6311x

— Frankie Edgar (@FrankieEdgar) December 11, 2017
Keaton, I got your back. I am getting ready for my fight, but say the word and I'm there. Come be a part of of my training camp. You're not alone. Anything you need I got you! https://t.co/yJY22jq4cd

— Stipe Miocic (@stipemiocicufc) December 11, 2017
Well, it's pretty clear all of us fighters here in the @ufc are behind young man. At this point you can pick a state and there's a @ufc fighter there willing to help. I've been in your shoes and Im holding down #Nebraska if you need a friend. Just say the word, Keaton. 🤘🏽👍🏽 https://t.co/E9fILTP52B

— Anthony Smith (@lionheartsmith) December 10, 2017
Keaton you're great boy and have a heart of gold! Stay strong, @ufc family have your back 👊🏾💥👊🏾💥 https://t.co/ikAM5VzIou

— Rafael dos Anjos (@RdosAnjosMMA) December 10, 2017
If he wants to training at my bjj gym when in Vegas we have a great group of kids that would love to work with him.

— Evan Dunham (@evandunham155) December 10, 2017
I would love to come meet this guy and provide bodyguard services!!!Connect me as well!!!! Bullies suck!! I won't stand for it! https://t.co/8IAdTC7Smm

— Paige VanZant (@PaigeVanzantUFC) December 10, 2017
Please let him know, there is a community of fighters who are willing to support him in any way possible. Been there, done that!

— Marion Reneau (@BelizeanBruiser) December 10, 2017
Knoxville, can someone get me in touch with this kid? I want him to come train with me when I get HOME. @Lakyn_Jones @ufc @danawhite @seanshelby https://t.co/DRdKvTsIff

— Scott Holtzman (@HotSauceHoltzy) December 10, 2017
Thank u all for helping try to find Keaton. 1000% greatest post and response in my social media history. This kid is special and we all feel it. Dying to meet him!!

— Dana White (@danawhite) December 10, 2017
—
Comments
comments