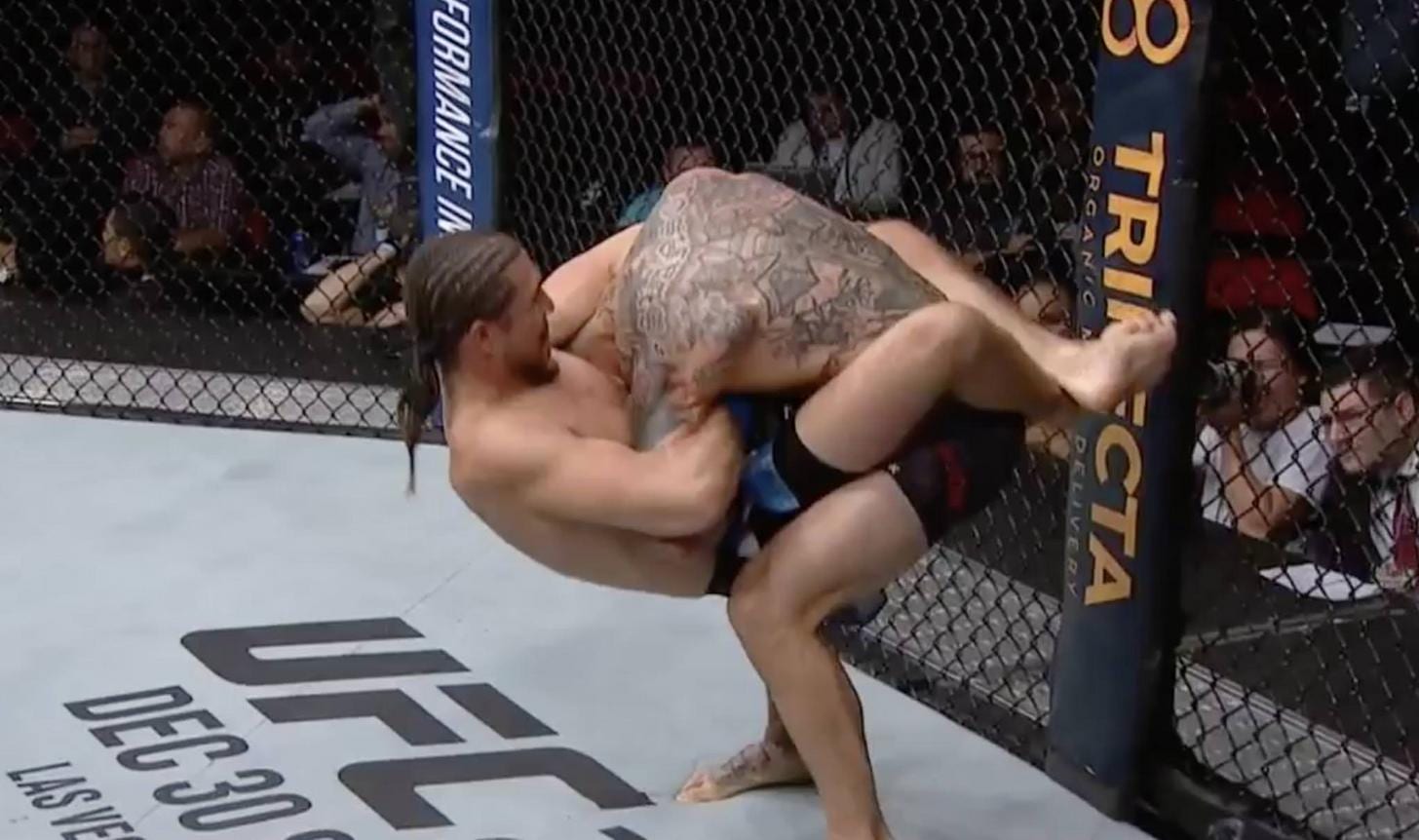 Both Brian Ortega and Cub Swanson had big opportunities in the main event of UFC Fresno. For Swanson, it was a chance to become the undeniable contender to Max Holloway's featherweight title. For Ortega, it was to prove that the hype is real. It was Ortega who succeeded.
For two rounds, the fight followed a similar pattern. Swanson's fantastic boxing and footwork kept him connecting with big punches to Ortega, who appeared game — if unable to catch Swanson in similar fashion. However, as soon as Swanson allowed Ortega to clinch with him, the 26-year old would snatch Swanson's neck and initiate a choke.
While Swanson was able to survive the first, the second time Ortega went for a jumping guillotine. Swanson was forced to tap, and Ortega's record improved to an undefeated 13-0.
T-CITY! BRIAN ORTEGA JUST DID THAT! WOW! #Taps #UFCFresno https://t.co/3XzNcCAvXG

— FOX Sports: UFC (@UFCONFOX) December 10, 2017
"I wrapped up and I felt like it was slipping and he was going to throw me off, so I re-wrapped it," Ortega said in his post-fight interview. "… I've been training jiu-jitsu for fourteen years, it's my bread and butter."
Ortega was then asked who he'd like to fight next, to which he revealed he still considered Frankie Edgar to be the rightful contender to Holloway's title, and that he'd be interested in facing the winner of that competition.
Comments
comments