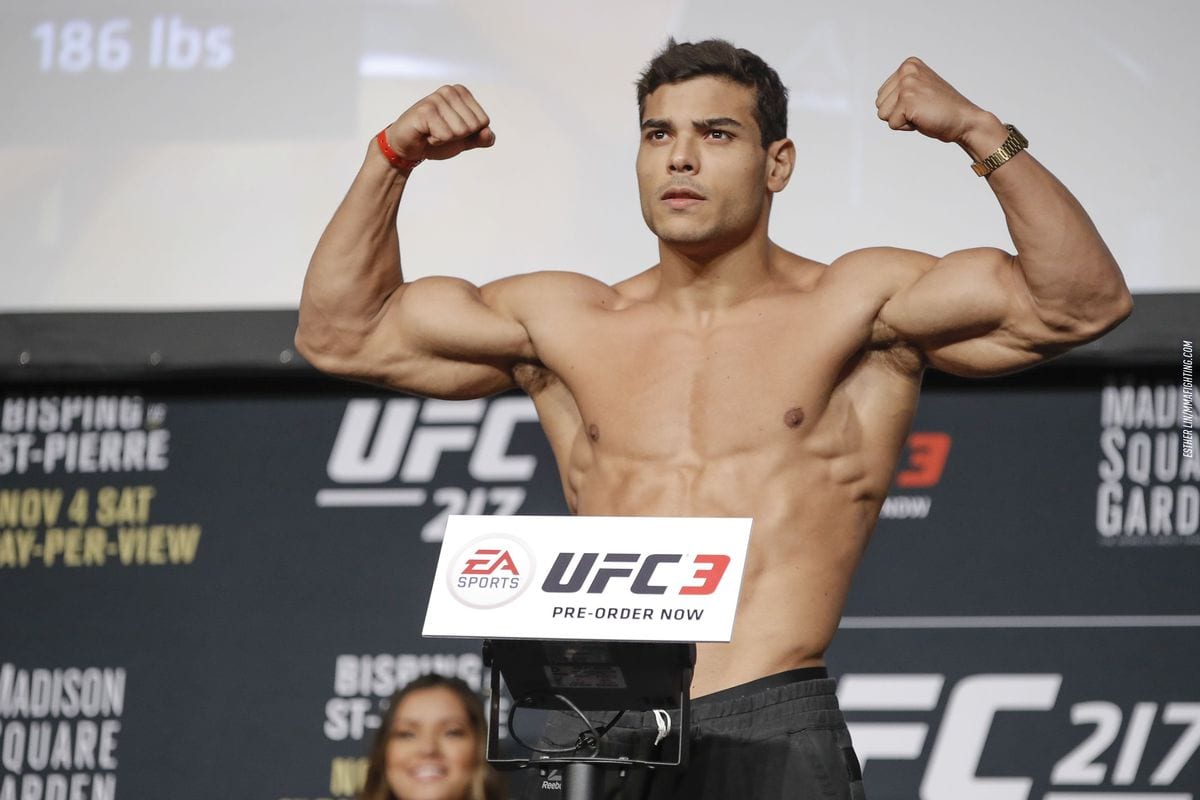 Very little has been heard from Khamzat Chimaev since his last outing in the cage this past September — but the UFC are said to have plans for him.
The still-unbeaten Chimaev opened his UFC career in blistering pace, winning three fights in his first 50 days on the roster. Since then, though, his output has stalled somewhat, fighting just three times since September 2020. But according to a report by Ag Fight, UFC brass are lining up Chimaev for a fight with the Brazilian former title challenger Paulo Costa — the man with whom Chimaev was involved with in an altercation at the UFC Performance Institute last year.
"We have two options. To wait and do this fight in October (with Chimaev), or do one more before that," Costa said via the publication. "Right now we are working with the UFC, because it interests both parties. Once the money problem, which was the obstacle, was solved, we're fully interested in working together with them to make the biggest promoting possible, get the best engagement and make best fight.
"The one that makes most sense. That fight in Abu Dhabi would be huge. We're going to know the other details in the coming days. But we're working with the UFC to understand and choose the best fight.
"I think Whittaker would also be a great fight, in case something were to happen with Chimaev," he added. "I still think the fight in the Middle East makes much more sense if it's against Chimaev, but any of them — Chimaev or Whittaker — would be a great fight."
Costa's manager and fiancee, Tamara Alves, also said in the same interview that the UFC is pursuing a deal with Costa to fight one of the aforementioned names.
"The UFC is interested in both fights, but they really do see that the potential of a fight against Chimaev is gigantic," she said. "It's Abu Dhabi, there's that Asian market. They know Chimaev and Paulo have a true rivalry and that would help selling the fight. So who Paulo is going to fight depends on what the promotion wants to do with the product, with Paulo and the other athletes, too."
It was reported last week that Costa had agreed terms on a new four-fight deal with the UFC which some outlets state will earn him as much as $1 million per fight.
Comments
comments