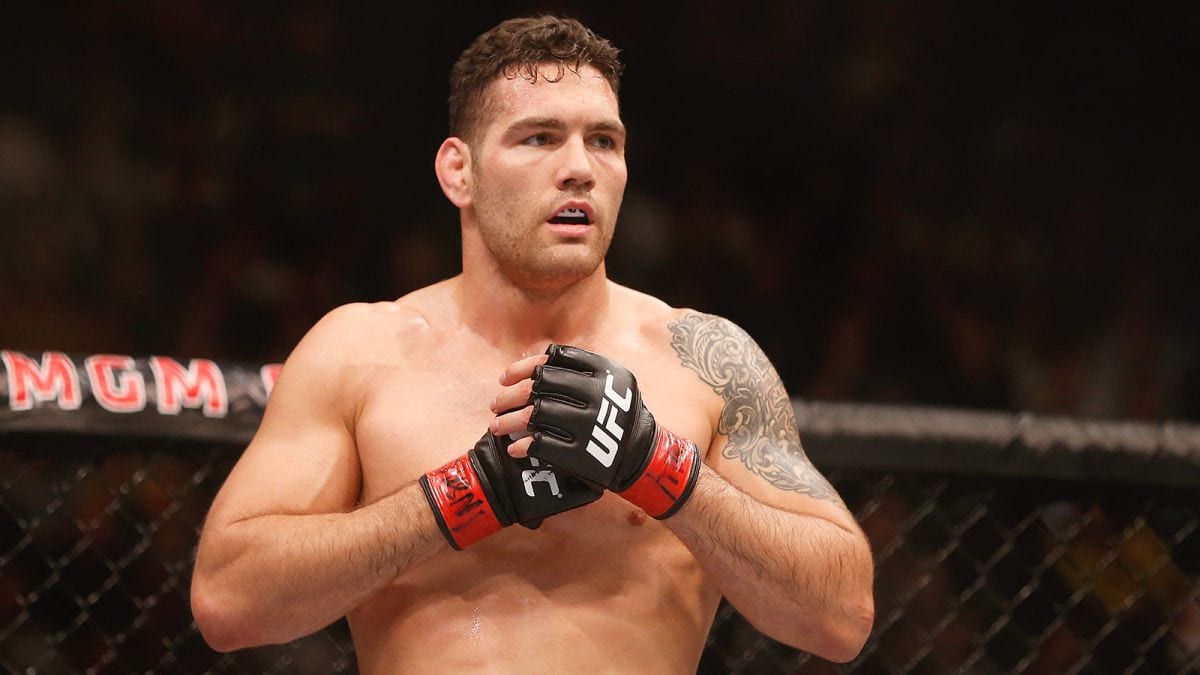 In the 30-year history of the UFC, just a handful of serious leg breaks have occurred in the Octagon — but Chris Weidman's was certainly among the most serious.  
It was just seconds into the first round of an April 2021 fight with Uriah Hall when Weidman through a low kick which shattered his lower leg and collapsed him to the canvas in agony. The irony, if that is the correct word to use, was notable: it was Weidman against whom Anderson Silva had suffered the exact same injury via the exact same technique a little over eight years prior.
And in the slow-motion realisation of what had happened, Weidman said that this was among his first thoughts — before the mind-bending pain took hold.
"When my leg broke, when I kicked Uriah Hall and I fall back and my leg's not there anymore — which I didn't realise because I was like 'Man, there's no way Uriah Hall takes any more of those kicks' — as I go down the first time I spotted my leg with my eyes the first thing I that went through my mind was, 'This is my leg! That's exactly what Anderson Silva's leg looked like! This is weird! That's my leg! This is f*cking crazy!'" he said on the UFC Unfiltered podcast, as noted by Fighters Only.
"The only time I've really seen it was with Anderson Silva, so all of a sudden it's my leg. It was mind-effing, you know? That's crazy."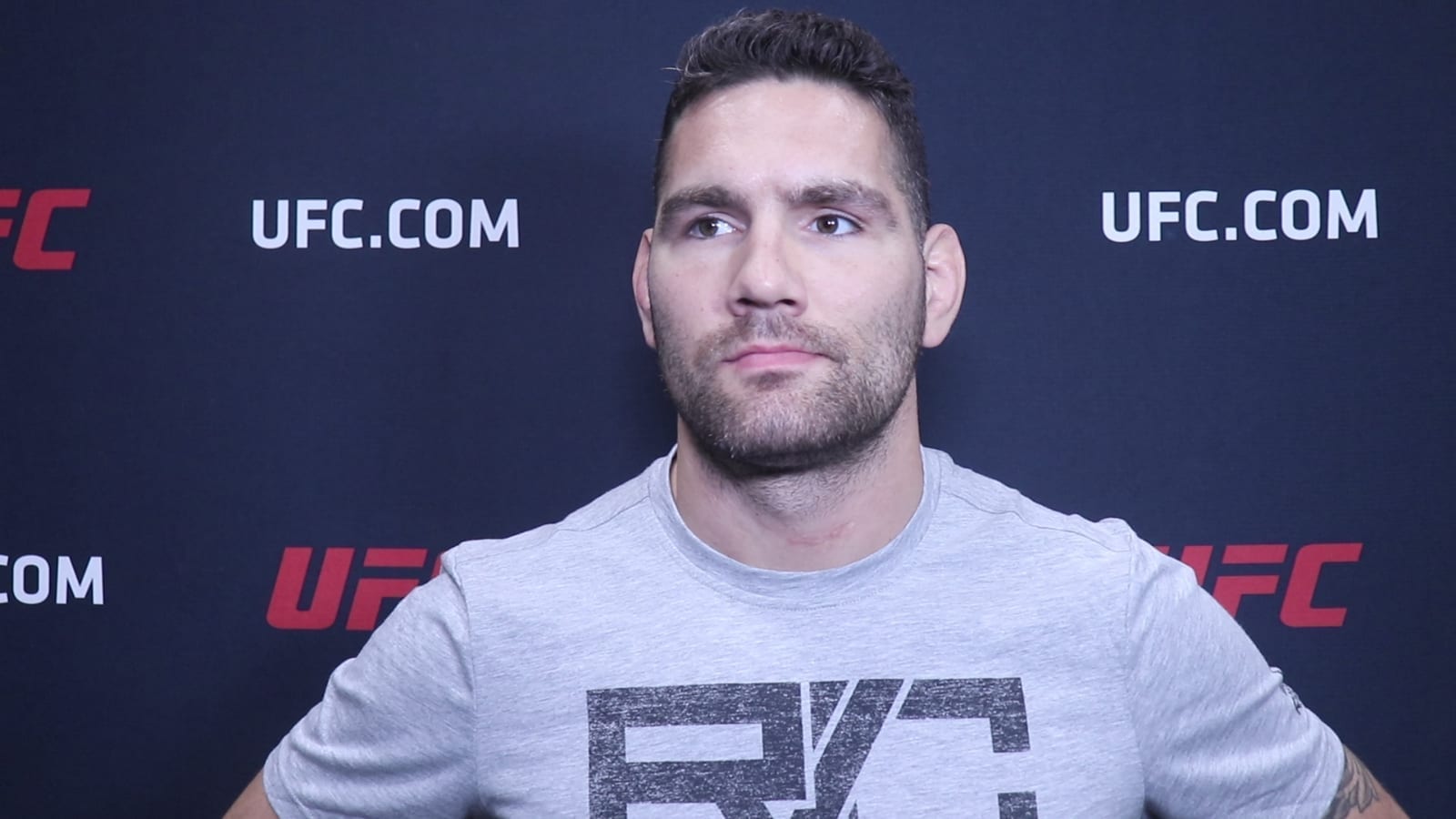 He added that the pain he felt as soon as the nerve-endings communicated the injury to his brain was like something he'd never experienced before.
"Now they're moving my leg around, they're trying to hold it into place as they get me on a stretcher and all this crap, and the bones are moving around. And the pain… I can't even explain the pain. The pain was the worst thing I could ever imagine. I kept begging them to give me pain pills. Give me something quick, put me to sleep, get me on painkillers, knock me out. I cannot deal with this. This is not meant for human beings to deal with," he said.
Weidman has been out of competitive action since the injury but recently made his return to the grappling mats for an exhibition grappling match with British judoka Owen Livesey, which he said was a dress rehearsal for a UFC comeback he expects to take place this summer.
"I was saying June, but I'm thinking maybe International Fight Week. Sometime around that time period, I'll be good to go," he said of his ideal return date. "I got down to 210 (pounds) for this grappling event and my weight's not flying back up again, so I'll be good. I'll be good to make 185."
Comments
comments