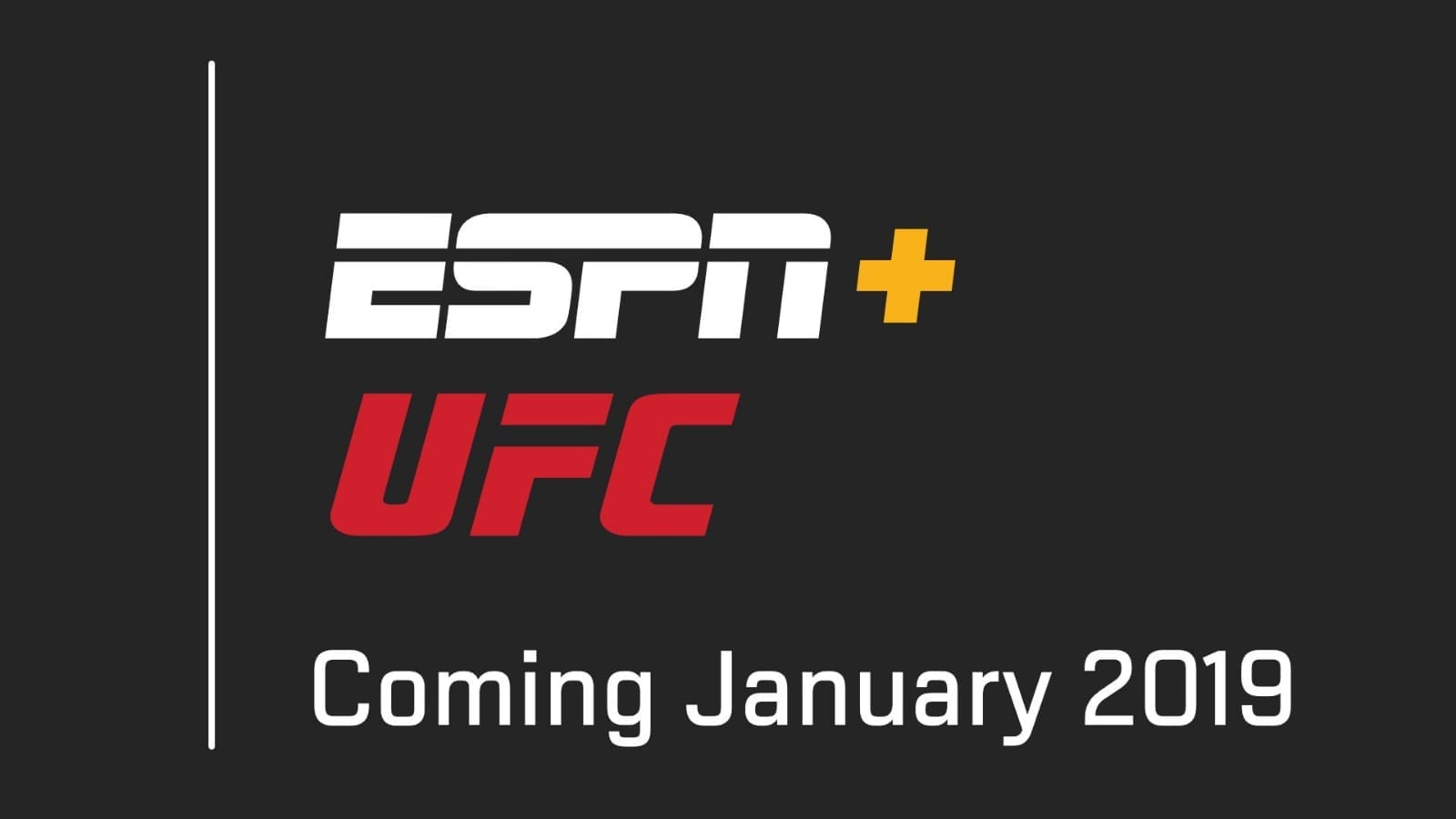 The UFC have found a new home for their content.
The mixed martial arts promotion today announced a new distribution deal with Walt Disney and ESPN to stream 15 live UFC events on ESPN+, the networks recently introduced streaming service. The events will be named UFC on ESPN+ Fight Night, and each will play host to 12 bouts. The new agreement will commence in January, 2019.
In a press release announcing the deal, UFC president Dana White stated his belief that the deal would help grow the UFC, and would provide content for the promotion's fans.
"I couldn't be more excited to partner with The Walt Disney Company and ESPN on an agreement that will continue to grow our sport," White is quoted as saying. "UFC has always done deals with the right partners at the right time and this one is no exception. We will now have the ability to deliver fights to our young fan base wherever they are and whenever they want it. This deal is a home run for ESPN and UFC."
According to the Sports Business Daily, the deal has significant connotations. While this deal is not the broadcasting package the promotion are currently in negotiations for, it does make ESPN the main distributor of the UFC's online content — ruling out a potential deal with Amazon and similar services.
According to the SBD, ESPN has agreed to pay $150M per year over five years as part of the deal.
Fans can sign up to ESPN+ for $4.99 a month. Along with the live events mentioned above, the service will play host to 'Dana White's Contender Series, UFC's full archive of programming, including historic events, classic bouts, and original programming and UFC Countdown" shows, press conferences, weigh-ins, and pre-and post-shows'.
It currently seems as the new deal will not mean the end of UFC Fight Pass, which means fans could be forced to pay for multiple subscriptions in order to access all areas of UFC content.
Comments
comments