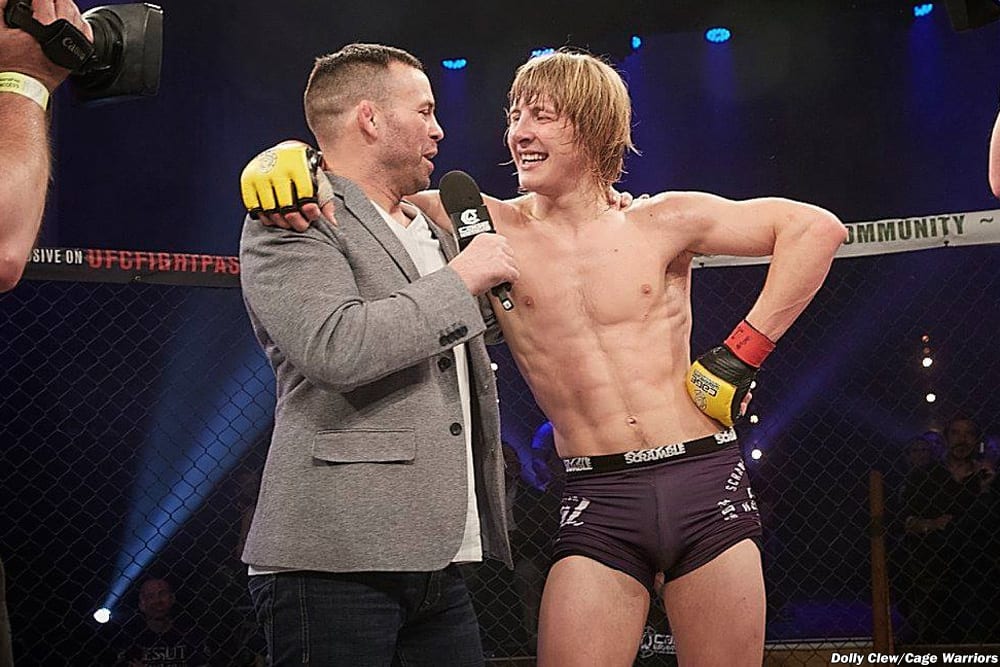 Remember the name: Paddy Pimblett.
Cage Warriors champions have usually fared quite well when they get called up to the big leagues, and perhaps none more so than Conor McGregor who parlayed his two Cage Warriors world titles into their UFC equivalents just a couple of years into his tenure with the company.
Pimblett, another former Cage Warriors champ, expects to do the same after he makes his debut for the UFC this weekend in Las Vegas against Brazil's Luigi Vendramini — and the Liverpool man has promised that he too will leave his mark on the UFC lightweight division.
"I know I am going to climb up the rankings pretty fast with my fighting style and personality. It's going to be nice getting in there with some of the best lightweights in the world, I'll be privileged," he said to The Mirror. "But as I've said, I'm coming to take over and be the next star of the show. Everyone better believe it."
View this post on Instagram
Pimblett's fans, of whom there are many, will say that his UFC debut has been a long time coming but they could potentially have been forced to wait a little bit long after the dreaded 'visa issues' appeared as if it may complicate Pimblett's arrival in the United States — even leading to Vendramini's team suggesting that they might be offered a new opponent.
Those concerns, however, have passed and Pimblett has arrived in Sin City, where he says he plans on making his opponent pay for speaking out of turn.
"It was never off. I'm gonna proper hurt Luigi for his manager spreading lies. They might have been told 'If Paddy doesn't get his Visa, will you fight a replacement?' And they said yes obviously, cause I'd still wanna fight if he pulled out," he said.
"But I'd never pulled out, I'd never not had a visa. So it doesn't make any sense, they just obviously think 'Oh we don't wanna fight Paddy, so we will say yes to someone else.
"They said they officially had a new opponent, what did you sign a contract for a new opponent? Cause I don't think yous did."
Comments
comments