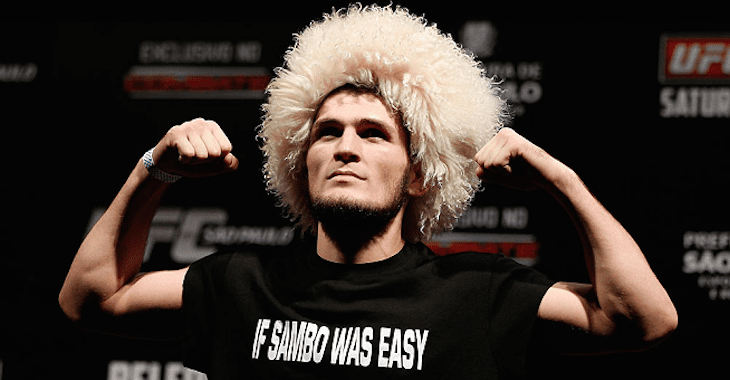 Earlier this year, UFC lightweights Tony Ferguson and Khabib Nurmagomedov were scheduled to meet in one of the most anticipated mixed martial arts contests in years.
A day before the fight took place, however, Nurmagomedov was hospitalised after issues with his weight cut, causing the contest to be scrapped.
Since then, the two have yet to be seen in the the cage, but Ferguson will be appearing next Saturday night at UFC 216. He'll be facing Kevin Lee in an interim lightweight title fight. But what about Nurmagomedov?
The Russian has been keeping a low profile since his withdrawal, but has stated he's been recovering from a long term health issue before he feels ready to accept a fight. But, while Lee has been able to flourish in his absence, some fans are left lamenting the fight between Nurmagomedov and Ferguson that never occurred.
According to UFC matchmaker Sean Shelby, though, Nurmagomedov was offered the opportunity.
"Just to clear things up, a fight was offered to Nurmagomedov [on] Nov. 4 and at that point we were trying to put cards together towards the end of the year, I was informed that he could not make that date and he probably wouldn't be able to fight until at least December," Shelby said on "The Watch List. "That left Tony without a dance partner and it's not just about one guy, it's about two guys.
"So we backed Tony up and Kevin Lee was there and I mean look at his resume as of late. He's a phenomenal fighter, he's doing fantastic. Right now, I think he's the hottest thing in the division."
—
Comments
comments