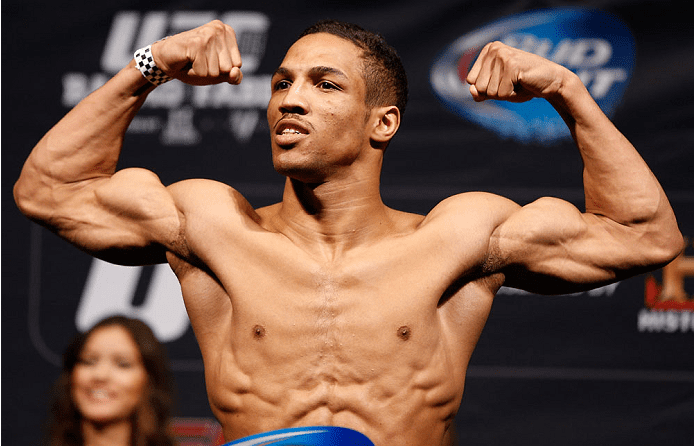 Kevin Lee isn't anticipating any problems with the scorecards should his interim lightweight title bout with Tony Ferguson go the distance.
Adelaide Byrd, who caused controversy in the wake of the Golovkin-Canelo bout earlier this month after awarding a lob-sided scorecard in favour of Canelo, was "temporarily stood down" from her judging duties by Nevada Athletic Commission executive director Bob Bennett following the bout. This includes precluding her from both boxing and mixed martial arts temporarily — including next week's UFC 216.
Speaking with Bloody Elbow, Lee said: "I'll tell you what, I'm glad Adelaide Byrd is off my damn card. I'm fighting a Mexican, too. Look, she had me shook.
"I'm glad they made the right decision and threw her off the card. I don't necessarily think there was any conspiracy, or nothing crazy like that. I just think she's a Canelo fan.
"I thought Canelo was winning the fight, too, in the early rounds, but then in the later rounds GGG definitely took over," he explained. "I would have maybe scored it 7-5 for GGG. I can see 6-6, so I wasn't upset with the score, but 10-2? That's f***ing crazy.
"I'm so glad that they threw her off my card because I'm fighting a Mexican too, a Mexican that likes to push forward. She ain't going to give me a fair shake, so I'm happy with the decision to pull her off the card. That's for damn sure."
Comments
comments