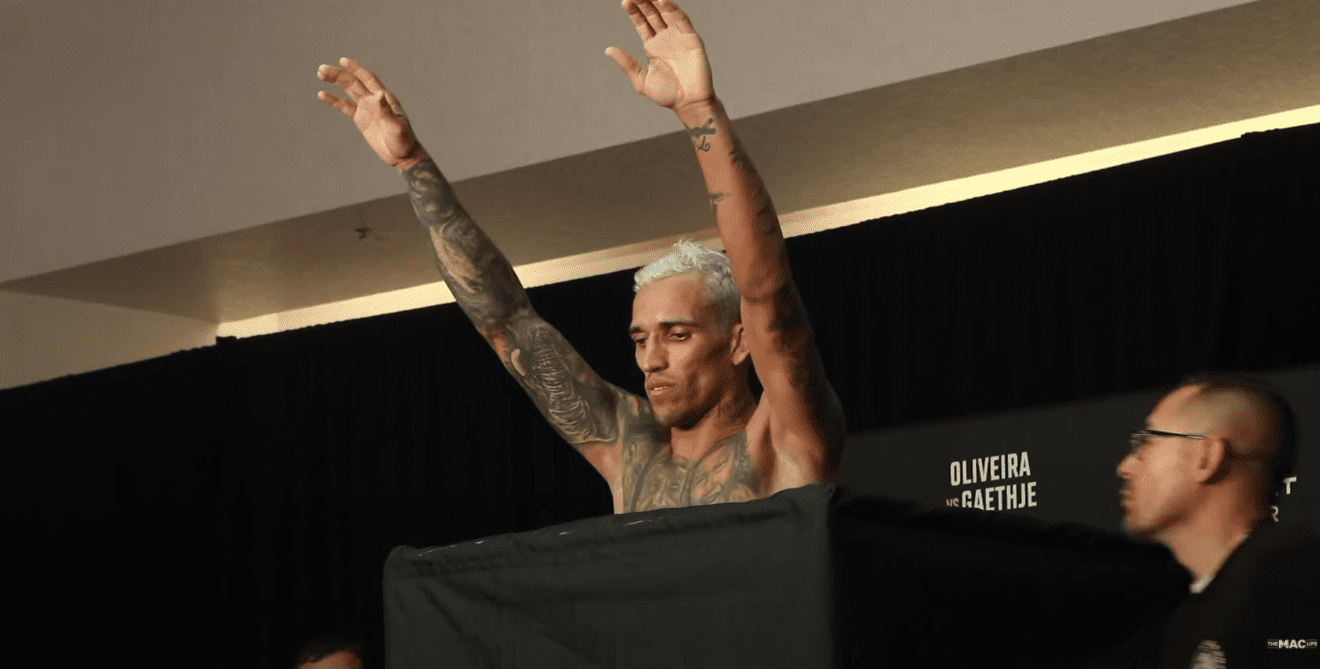 Charles Oliveira is no longer the UFC lightweight champion.
In a stunning turn of events at Friday's weigh-ins the Brazilian (now former) champion missed weight by a half a pound, with UFC officials confirming shortly afterwards that he has subsequently been stripped of the title.
Saturday's UFC 274 main event fight with Justin Gaethje will go ahead as planned; but only Gaethje will be eligible to win the championship. Should Oliveira win, he would presumably contest the vacant championship with another fighter yet to be determined at a later date.
Oliveira missed weight on his first attempt and was given an extra hour to make the 155-pound championship weight limit but was unable to register the contracted weight at his second attempt.
It is the fifth time in his UFC career that Oliveira has missed weight, though today represents the first time he has done so since a defeat against Ricardo Lamas in 2016 in a fight which was scheduled to take place in the featherweight division.
You can watch footage of the incident below:
–
Comments
comments