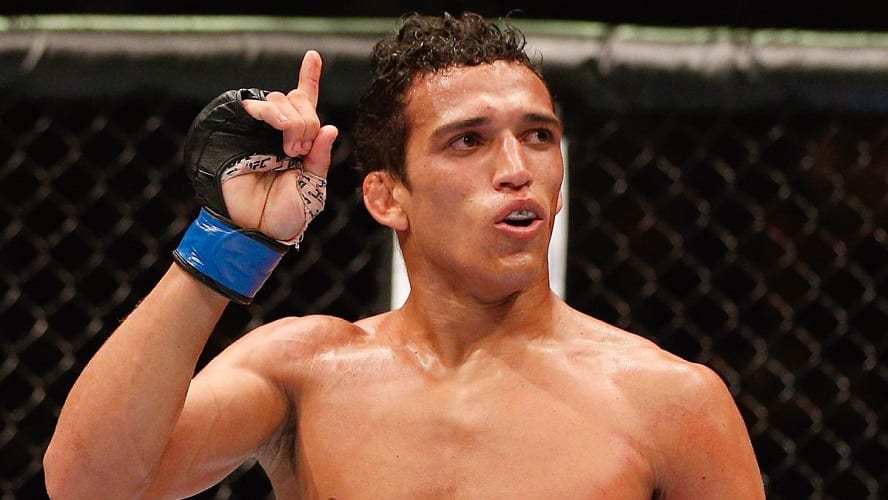 His return to lightweight following a brief sojourn to 145-pounds went about as good as it possibly could for Charles Oliveira. 'Do Bronx' submitted former Bellator champion Will Brooks at the midway point of the first round in their UFc 210 clash last weekend but, according to the NYSAC at least, his actions after the fight require punishment.
Oliveira jumped the cage immediately following the submission, temporarily leaving the octagon, and this was a move that drew the ire of the New York commission, who commented to MMAJunkie via their spokesperson Laz Benitez that they had administered a 60 day suspension to the Brazilian fighter.
Yoel Romero was suspended for the same term after he did the same thing following his UFC 205 victory over Chris Weidman
Now, it must be noted that the suspension will have little to no impact on Oliveira's fighting career as it was extremely unlikely that he would have competed in the next two months anyway but it continues to keep the focus on the NYSAC's somewhat odd governance over MMA since the sport was legalised in New York.
You will recall that Daniel Cormier's UFC 210 weigh-in was the subject of controversy, as was the use of the presumed to be illegal use of instant replay in the c0-main event between Chris Weidman and Gegard Mousasi (they have since come out and said that the use of replays was actually legal).
Either way, it has been an interesting first few months for the sport of mixed martial arts in New York.
Comments
comments