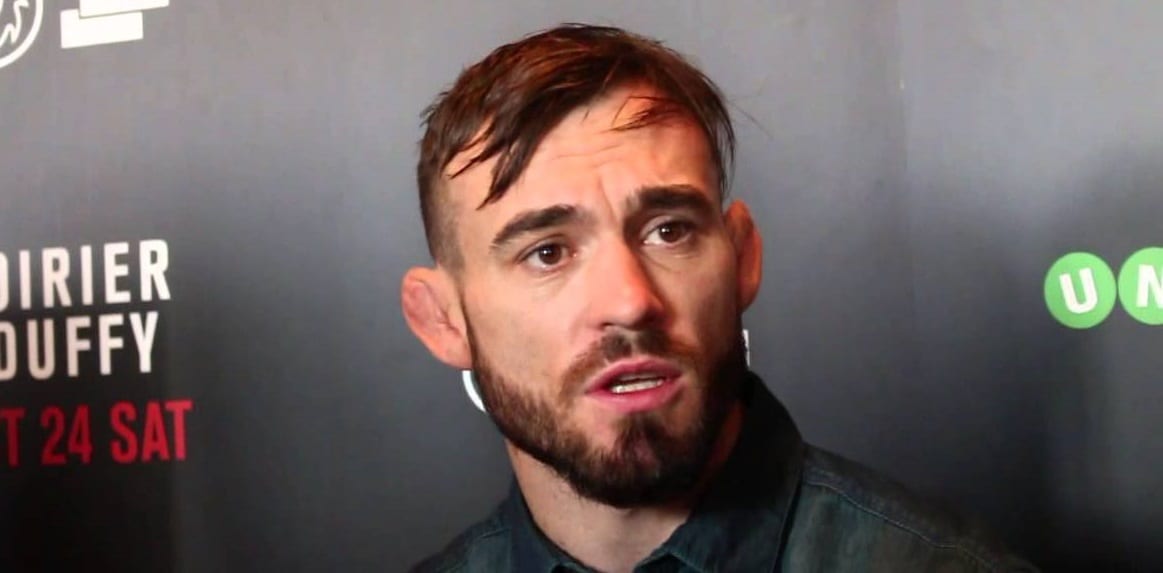 Rob Whiteford, the first Scotsman to ever compete in the UFC, is close to a return to the world's largest mixed martial arts promotion ahead of its return to Glasgow later this year.
A little under two years ago, Whiteford's win over Ireland's Paul Redmond in the UFC's first visit to Scotland seemed to signify the start of something big for the 'Flyin' Judoka'. The win over Redmond, Whiteford's second straight in the octagon, appeared to signal the birth of another UK-based star for the promotion to build future events with.
Less than a year later, however, Whiteford was handed his walking papers after successive defeats to Darren Elkins and Lucas Martins and with that came uncertainty as to the status of his mixed martial arts career. Now though, armed with two wins outside the ranks of the UFC, Whiteford appears on the verge of re-signing in time to compete in the UFC's second Glasgow card, scheduled for this July.
"At the time I was devastated", Whiteford said to the Daily Record of his UFC release. "I had worked my full MMA career to get to the UFC and stay there. I felt that my time was cut short. I lost to Darren Elkins who is a top 15 ranked fighter and my other loss was by a split decision, that many folk felt I won. But, the UFC is a business at the end of the day and if the numbers don't add up then something has to give way, and unfortunately I was one of those numbers."
Last October, Whiteford returned to the SSE Arena in Glasgow, the scene of his win over Redmond over a year prior, under the banner of ACB and defeated Kevin Petshi in the main event. He followed that last month with a submission of UFC veteran Nam Phan (in under 30 seconds, no less), stating his case for inclusion on the UFC's upcoming Glasgow return.
"I took it personally and told Sean Shelby that at the time. I was upset but he had a conversation with me, said what his thoughts were and explained that it would be in my best interest to go out and get a couple of wins to get my confidence back together. The UFC knew they were coming back to Glasgow so they gave me targets, and I have now hit those targets. It wasn't a case of the door being shut behind me and never to be seen again. That was never the case for me, so it was more of a bitter sweet moment."
As Whiteford explains, his win over Phan assured him that he belonged in the company of the world's top MMA fighters.
"I was fighting a UFC and Bellator veteran, a guy that's fought all over the world and a fighter I grew up watching. I loved the way he fights and knew it would be a great match up. I thought the fight would have gone on a lot longer but I was always confident that I would win."
Your writer was in attendance for Whiteford's last UFC fight in Glasgow against Redmond and his entrance to the sounds of 'Flower of Scotland' was one of the more spine-tingling UFC entrances in recent times — and likely something that UFC would want a second helping of as they continue to break into new markets.
But who will stand opposite Whiteford if indeed the he receives that UFC contract in his email? If it's up to him, he wants SBG's Artem Lobov.
"There is no beef with Artem, I get on with him and his team, it's just a fight that I seen in my head that would be great for me, Artem and the fans. Plus, the overall winner would be the UFC to have put on a great fight", Whiteford said.
"Hopefully I can get something sorted with the UFC soon. I want to give the fans exactly the same as the last time; me making that walk to cage in front of ten thousand Scottish supporters, with The Flower of Scotland blaring and everyone on their feet singing. I will have goose pimples on my arms and so will everyone else watching. I will also finish the guy the same as I did last time; in dramatic fashion."
Comments
comments