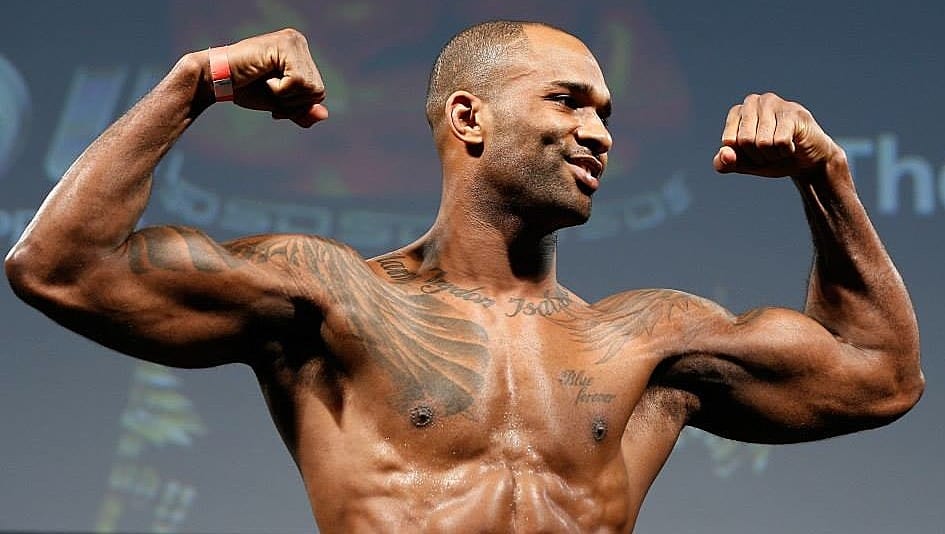 Anthony Johnson's unexpected retirement from mixed martial arts last weekend has left a gap among the light heavyweight division's top contenders that Londoner Jimi Manuwa is only too happy to fill. Manuwa, who knocked out Corey Anderson last month in his home town, is now considered among the 205-pounds division's most potent threats but at 37-years-old, he is eager to make his mark in the title picture sooner rather than later.
Daniel Cormier underlined his status as  the undisputed ruler of the division by beating Johnson last weekend at UFC 210 and logic dictates that one of Manuwa, Jon Jones or Alexander Gustafsson will get the next title shot. Manyuwa, though, remains the only fighter among that trio yet to have faced Cormier and speaking to MMAJunkie Radio, the Brit turned up the heat on 'DC'.
"Cormier's probably the first person that I've kind of had something with," Manuwa explained. "To be fair, I respected Cormier. He's the champion of the division. I think he's quite a boring fighter; he's not the most boring, but he's wrestling, and it's not that great for the fans. That's probably why he's not so popular with the fans. But I said that in an interview, and he took it like, 'Oh, he said I'm a boring fighter.' He came to me and called me out when I was cageside.
"I think he felt the presence," Manuwa said. "That's why he forced himself to come to me. He's the champion, and he came to me. He's like, 'Do you want to fight?' I'm like, 'Why do you think I'm here?' I'm sitting cageside watching the fight. He felt the presence, and he knows deep down. Why would he come to me? I'm No. 4; I'm no one in the division. He knows."
Cormier is likely to take some time to recover from the broken nose he sustained in the bout with Johnson last weekend but once he is fit, Manuwa says he would love to send him back for more rhinoplasty work.
"He knows I'll break the rest of his face, as well. I swear."
Comments
comments