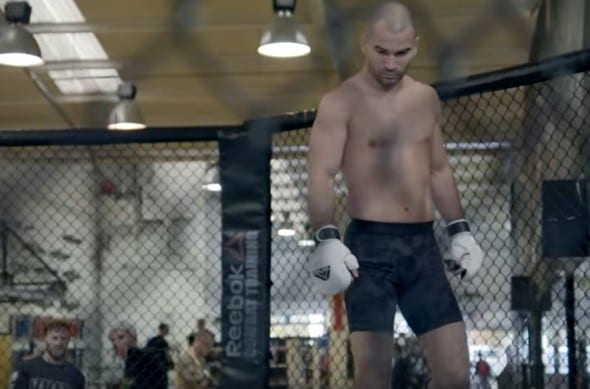 While some might shy away from the connection, Artem Lobov considers and wears his position as the sparring partner of Conor McGregor with pride.
The SBG stalwart has trained with the Irish UFC lightweight champion since very early on in both of their respective careers, and Lobov has been there first hand to witness McGregor's supersonic rise to the top of the game. But while some might imagine Lobov would want to distance himself from McGregor's name, the Russian-Irish import sees it completely different.
After all, there aren't many men who would be willing to face Conor McGregor in a cage on a day to day basis.
"One of the things that kind of helped me to get a lot of things in the UFC, and I'm not going to deny it, is the fact that I was Conor's training partner," Lobov said, speaking on Toe-2-Toe with Brian Stann.
"How did I become Conor McGregor's sparring partner? People often say that, but do you see anyone else who is his sparring partner? No, because there's only me. You know, what you see on TV – him knocking guys out – that's exactly how it is. It's not easy sparring Conor McGregor. He's always wanted to spar and not many people put their hands up. More often than not, no one put their hand up. But I was always there.
"Day after day, no matter how sore I was, no matter how bad I got hurt, I always came back for more and eventually, there was no one else left. There was only me. So when Conor needed someone to go corner him or go warm him up, there was no one else left. There was just me. I was the only one who survived because I was the toughest."
Next week, Lobov faces the toughest test of his career as he goes up against #4 ranked featherweight, Cub Swanson. The two have engaged in a decent back and forth in the lead up. Most, it's fair to say, consider Lobov the underdog.
It's a position he's comfortable in.
"You know Cub's been in many wars and he's been great to watch but, of course, it takes its toll," Lobov said. "After a fight like [his one against Doo-ho Choi] he definitely did a lot of damage and fighting a guy like me after that might not be the best idea. So when I saw that fight I thought it would be a great fight, you know, he gets caught a lot.
"He is very wild, which makes for an entertaining fight but I can see avenues there that I can explore and I feel that I can knock him out. So I called for it and here we are."
Comments
comments