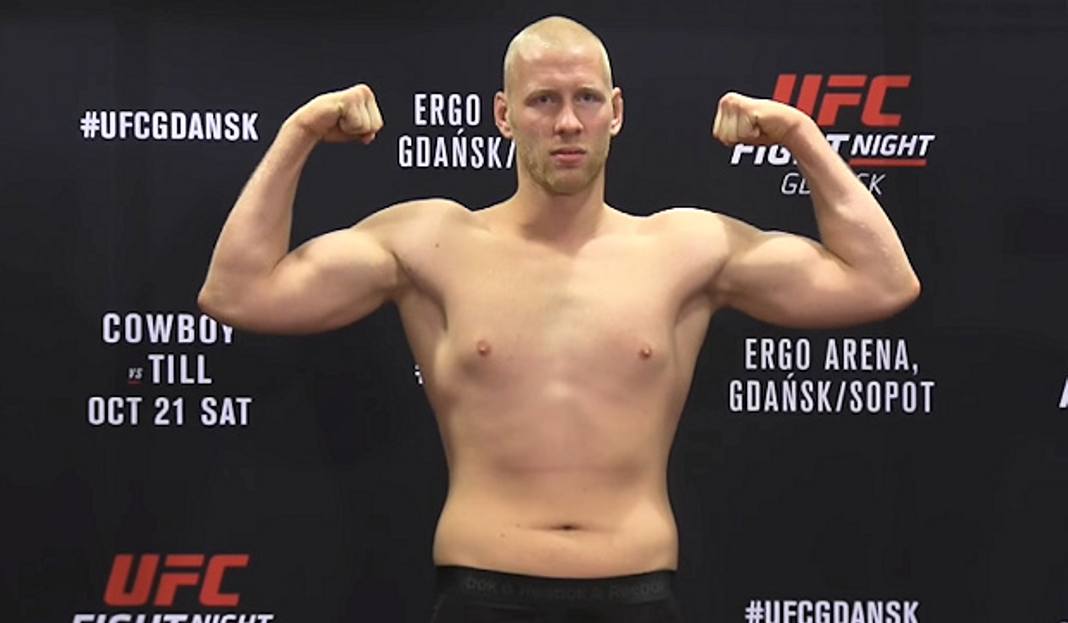 Adam Wieczorek, a Polish heavyweight with a 2-1 record in the UFC (10-2 overall) has been detained by police following a sting operation which saw 9 further people arrested in Chorzow, Poland, on Tuesday.
The arrests centred around allegations of participation in organised crime, kidnapping, drug trafficking, assault, and robbery according to Wyborcza.pl.
They reported: "As the Polish Police official Twitter account announced on Wednesday, Wieczorek, 26, was arrested among a group of football hooligans under the name of Psycho Fans, associated with the football team Ruch Chorzow's fan movement."
Wieczorek had an impressive start to his UFC career, beating Anthony Hamilton and Arjan Singh Bullar in his first two bouts but was defeated by Marcos Rogerio de Lima at UFC 230 in Madison Square Garden in November.
Sukces CBŚ @PolskaPolicja Zatrzymaliśmy kolejnych pseudokibiców Ruchu Chorzów z grupy Psycho Fans. W tym gronie jest znany zawodnik UFC Adam W. i założyciel Stowarzyszenia Kibiców Ruchu Chorzów "Niebiescy".https://t.co/m4i5AqdiUI

— Polska Policja 🇵🇱💯 (@PolskaPolicja) January 30, 2019
The arrests were reportedly made with the assistance of anti-terrorism forces.
Comments
comments