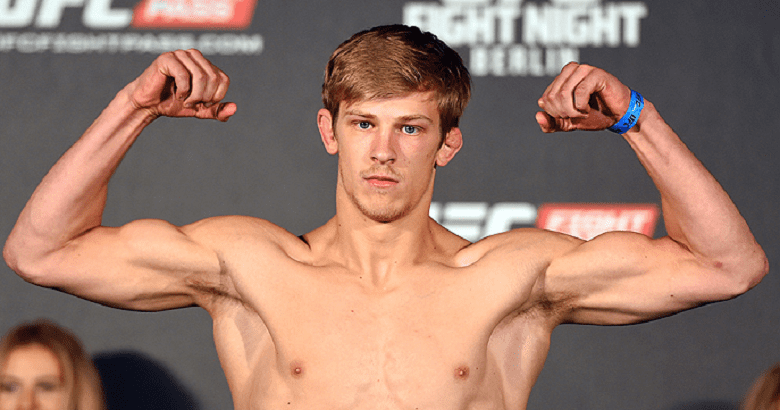 UFC featherweight Arnold Allen has been found guilty of affray stemming from an incident last year in which he assaulted several people at a Christmas party in Ipswich, England and has been handed a 5-month suspended prison sentence. 
Allen, who is 3-0 in the UFC and last competed in March where he defeated Makwan Amirkhani by decision in London, will now potentially face travel restrictions as a result of offence which could render him unable to compete outside of the United Kingdom.
As per reports online, Allen was said to be protecting his girlfriend from a fracas and lashed out at several people.
In court, a character witness report was read from a Met policewoman who trains alongside Allen which said that the incident was extremely out of character for him. His legal counsel also suggested that Allen's unfamiliarity with alcohol was a contributing factor.
"It had a marked affect on his behaviour, but more importantly a marked affect on his perceptions,' Allen's legal representative said. "It's a matter of very deep regret that he's before this court today."
The charge may also impact Allen's ability to travel to Canada to train at Firas Zahabi's TriStar gym, where the fighter spends several months per year. Allen was also ordered to pay £3,250, fulfill 150 hours' of community service and a 1-month curfew was also imposed.
Comments
comments