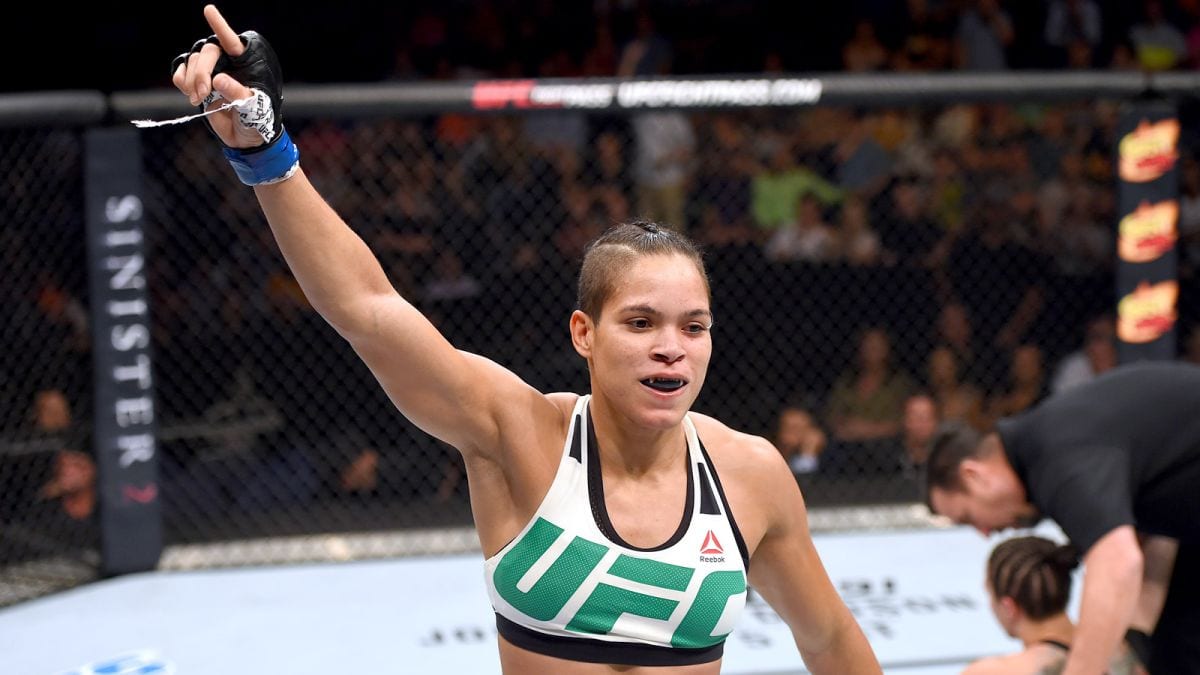 Amanda Nunes will look to continue her dominance of women's MMA in August when she drops back down to bantamweight to welcome the challenge of Julian Pena to the fold.
Nunes, the UFC's sole remaining double champ, recently defended her featherweight crown when she finished Megan Anderson by submission just over two minutes into the first round of their matchup last month — but she is now set to switch gears once again and return to 135-pounds to face Pena, winner of six of her eight UFC bouts to date. News of the booking was first reported by ESPN.
The fight is scheduled to take place at August's UFC 265 event but no location from the fight card has yet been revealed, nor is it yet known if the fight is expected to fill the main event slot.
Nunes is considered by most to be the most successful female mixed martial artist in history. She has dominated both the bantamweight and featherweight divisions in the UFC, winning 12 straight fights against the likes of Ronda Rousey, Holly Holm, Valentina Shevchenko, Cris Cyborg and others. The Brazilian hasn't tasted defeat in a UFC cage since she was finished by Cat Zingano in 2014.
Pena, meanwhile, was the winner of the UFC's The Ultimate Fighter season 18 and will come into the fight on the back of a submission win of her own against Sara McMann.
The fight comes after Pena told MMA Junkie that she represents the champion's "kryptonite" in the Octagon.
"I feel like stylistically, I'm the worst possible matchup for her. I'm her kryptonite," she said. "I do believe that she knows that because every time I fight, she always says, 'One more, and you've got to fight one more, and you've got to fight one more.' It's like, you didn't make Felicia Spencer fight one more. You didn't make Megan Anderson fight one more. You didn't make Holly fight one more, but for some reason, I've got to fight one more."
Comments
comments