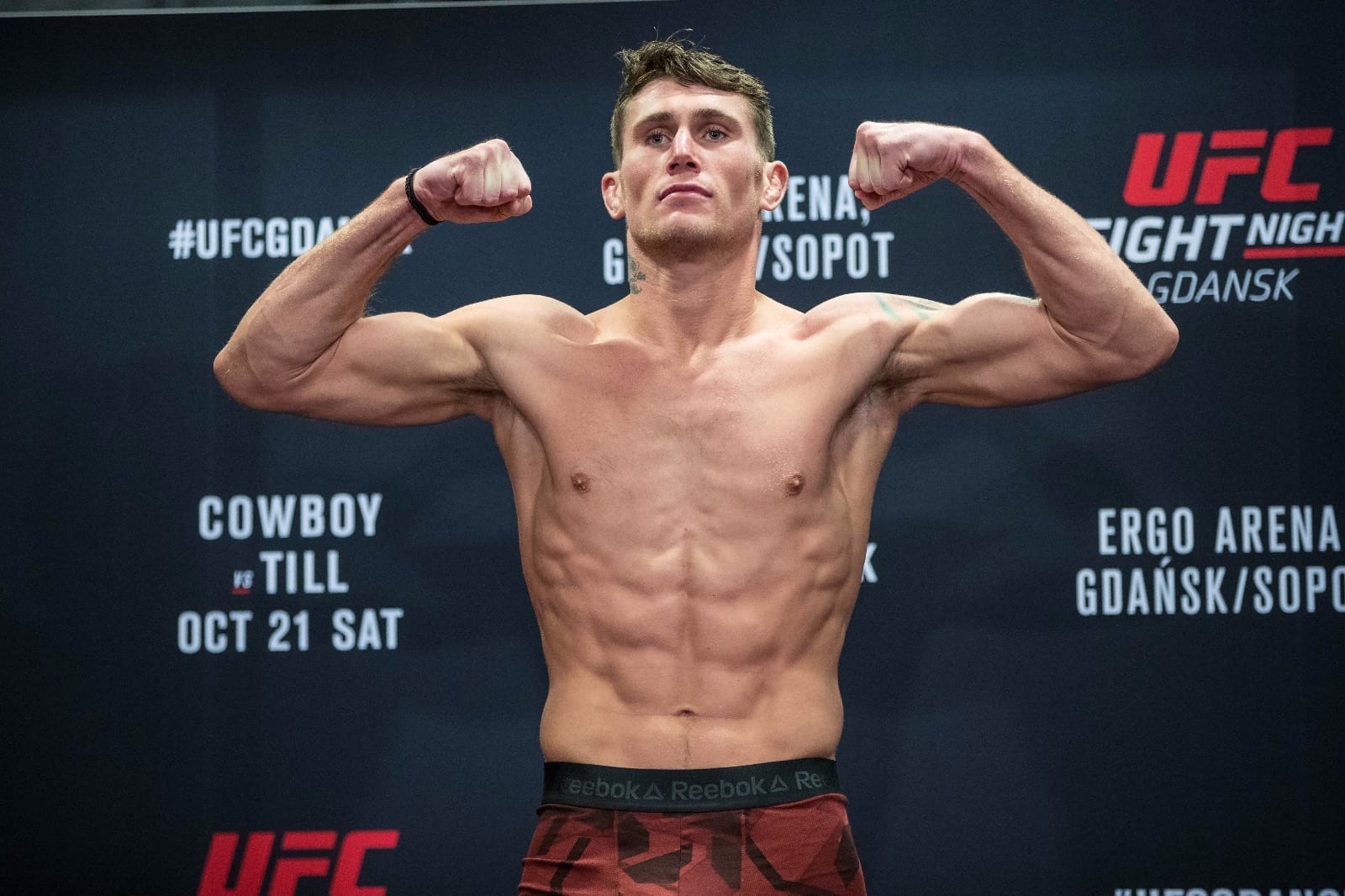 For well over a year now, Darren Till has been telling anyone who would listen (including your writer) that Colby Covington is going to 'get it'. Well, he may now have has chance.
Speculation online is suggesting that the UFC are seriously considering booking Till vs. Covington to headline their upcoming event in the English capital on March 16, in a fight in which both men would have something considerable to prove.
Till is coming off a conclusive defeat to Tyron Woodley last September — the first defeat of his career — while Covington has been telling anyone who will listen that he, not Kamaru Usman, is the next in line to face the champ.
News of the potential bout came from BJPenn.com's Chris Taylor.
I'm told the UFC is looking to book a welterweight fight between Colby Covington and Darren Till for #UFCLondon on March 17.

Covington has recently stated that he will hold out for his promised title shot, so we shall see what happens.

— Chris Taylor (@CTaylor_96) January 10, 2019
Covington was furious at being overlooked for the next title shot at 170-pounds, stating that he would only accept a fight if it were for the championship. While Till doesn't hold the belt, a win agains the dangerous Englishman would essentially cement his place as the challenger when the dust between Woodley and Usman settles.
For Till, a win against Covington would propel him back into top contender status and the fact that it would be against a wrestler (he was out-grappled against Woodley) would be a particular source of motivation for him.
Also, news of the fight being mooted by UFC brass would make this particular tweet make more sense.
🐀🐀🐀🐀🐀🐀🐀🐀🐀🐀🐀🐀🐀🐀🐀🐀🐀🐀🐀🐀🐀🐀🐀🐀🐀🐀🐀🐀🐀🐀🐀🐀🐀🐀🐀🐀🐀🐀🐀🐀🐀🐀🐀🐀🐀🐀🐀🐀🐀🐀🐀🐀🐀🐀🐀🐀🐀🐀🐀🐀🐀

— Darren Till (@darrentill2) January 5, 2019
–
Comments
comments