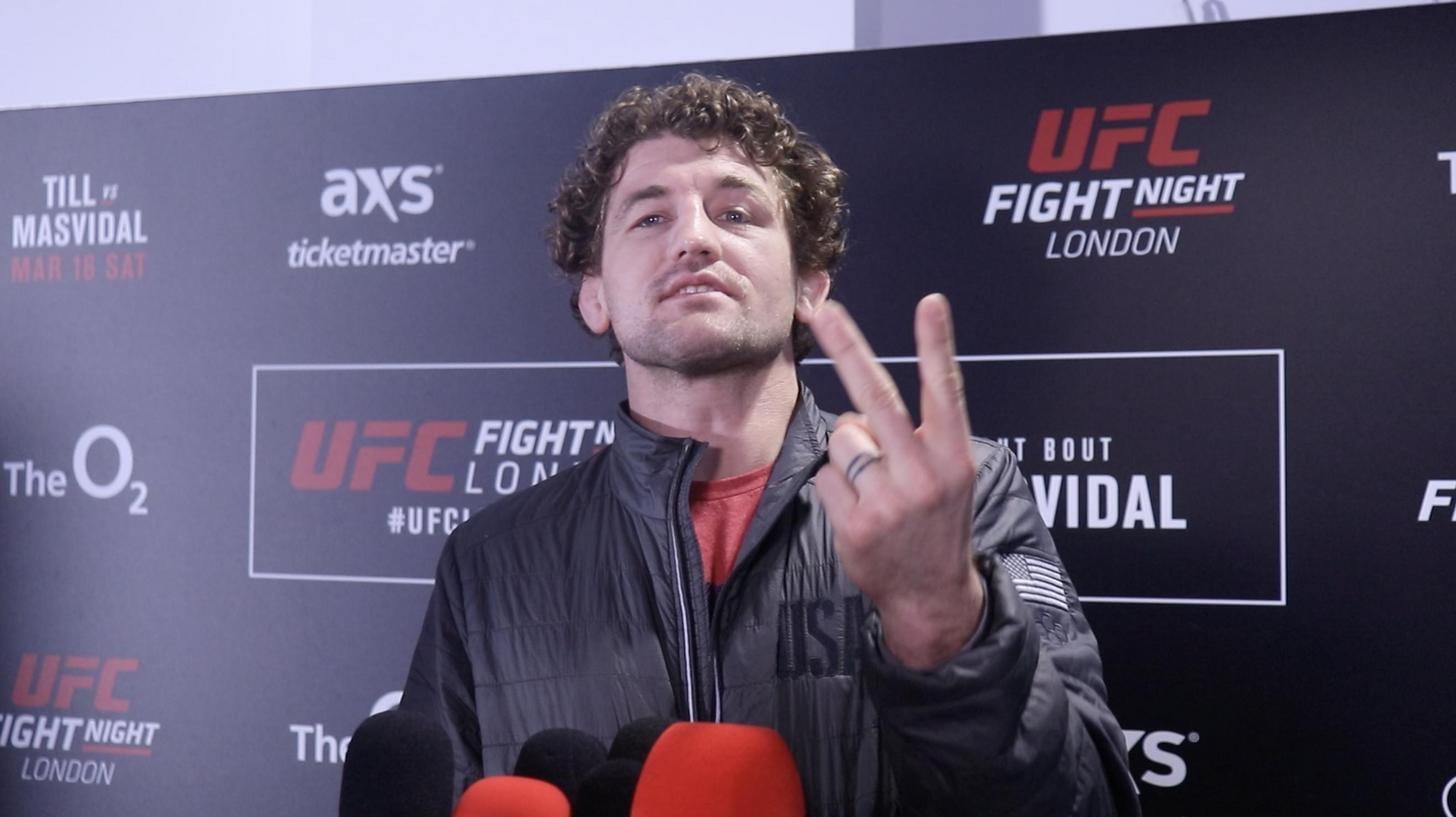 Ben Askren's UFC career has been a wild ride up to this point.
The former ONE Championship and Bellator champion brought his undefeated mixed martial arts record with him to the octagon where he was victorious in his debut against Robbie Lawler where despite being dropped on his head in the opening exchanges of the fight, was able to pull out a (controversial) submission win against the former UFC champion.
His second bout, at UFC 239, will go down as one of the most iconic finishes in the history of the UFC as a result of a concussive flying knee from Jorge Masvidal seconds into the first round.
So, with Askren shooting .500 in his Octagon career so far, that leaves the question as to what his next challenge might be — and according to a report from ESPN's Ariel Helwani, the promotion is considering testing Askren against a fellow grappling ace in Demian Maia.
UFC is currently discussing booking Ben Askren vs. Demian Maia once Askren's medical suspension is up in September, according to sources.

— Ariel Helwani (@arielhelwani) July 23, 2019
Any matchup between these two would represent a fascinating clash of grappling styles. Maia has long been considered to be perhaps the best pure Brazilian Jiu Jitsu player to have competed at top level MMA, while Askren's wrestling chops speak for themselves after a dominant collegiate career which took the American all the way to national representation at the Olympics.
Traditionally, most wrestlers who have faced Maia in the UFC (Usman, Covington, Woodley etc.) refuse to go to the ground with the former ADCC world champion initially, preferring to keep the fight on the feet until switching strategies once Maia begins to tire.
This wouldn't exactly come to pass with Askren, whose gameplan is predicated on marching forward until he gets his hands around you and takes the fight to the floor, where his excellent positioning and body control usually leads to a submission or TKO victory. This is what Askren did the last time he faced a submission ace in Shinya Aoki, as he overpowered the smaller Japanese early in their meeting in 2017, finishing the fight via TKO inside the first minute.
Whether or not Askren can manage the same against Maia remains to be seen but it would be an interesting clash of styles between two of the world's best grapplers.
Comments
comments