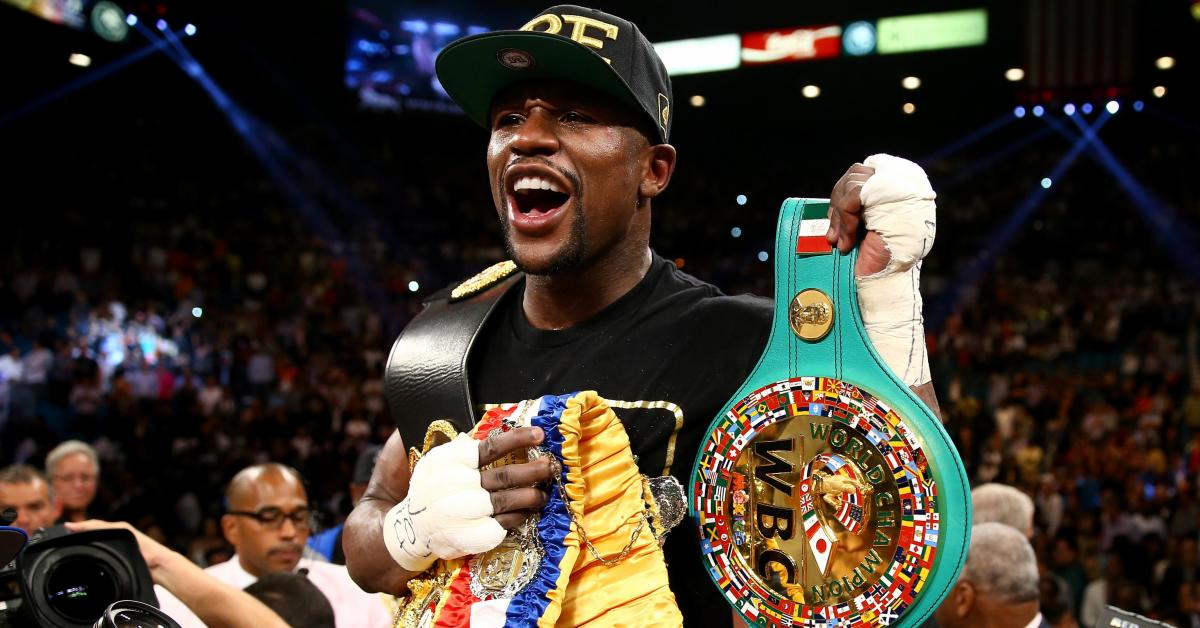 It seems Floyd Mayweather has had enough of being linked to a rematch with Manny Pacquiao.
Two of the best boxers of all time, the two men have been inextricably linked for the second half of their careers after a super fight failed to materialize for years before eventually taking place in 2015. Although Mayweather comfortably won that contest, many felt the undefeated American had intentionally waited until Pacquiao's best years were behind him before accepting a fight.
While Mayweather has since retired from active competition, last having fought in 2017 against Conor McGregor, Pacquiao has continued on and last Saturday won the WBA super welterweight title to become the oldest welterweight champion in boxing history at 40-years old.
As is often the case when Pacquiao competes, the idea of a second meeting with Mayweather is bandied about — something Pacquiao himself has often welcomed.
But for Mayweather, it seems, enough is enough.
The 50-0 man took to his social media Tuesday to address speculation he could be brought out of retirement for another mega-bucks match with the Filipino star, and slammed all those he perceived as using his name for attention.
"I find it real ironic how every time Pacquiao's name is brought up in the media, my name is always attached to it," Mayweather posted. "This man's entire legacy and career has been built off its association with my name and it's about time you all stop using my brand for clout chasing and clickbait and let that man's name hold weight of its own. For years, all you heard was that "Floyd is afraid of Manny Pacquiao," But what's funny is, when we finally fought, I won so easily that everyone had to eat their words! All of the so called boxing experts, critics and jealous American "fan base" either went mute and ran for cover or made every excuse in the world as to why I should give Manny Pacquiao a rematch.
"My take on all this bullshit is that y'all are just upset that I broke Rocky Marciano's record and hate the fact that a Black, high school dropout outsmarted you all by beating all odds and retiring undefeated while maintaining all my faculties simply by making smart choices and even smarter investments. Ultimately, I will always have the last laugh!"
While Mayweather can perhaps be found justified in some of his critiques, it must be said that he himself hasn't always shone away from speculation himself. In September of last year (which in a shocking coincidence was the same day Canelo Alvarez fought Gennady Golovkin), Mayweather posted footage of himself meeting Pacquiao and claiming they would fight a second time.
Comments
comments