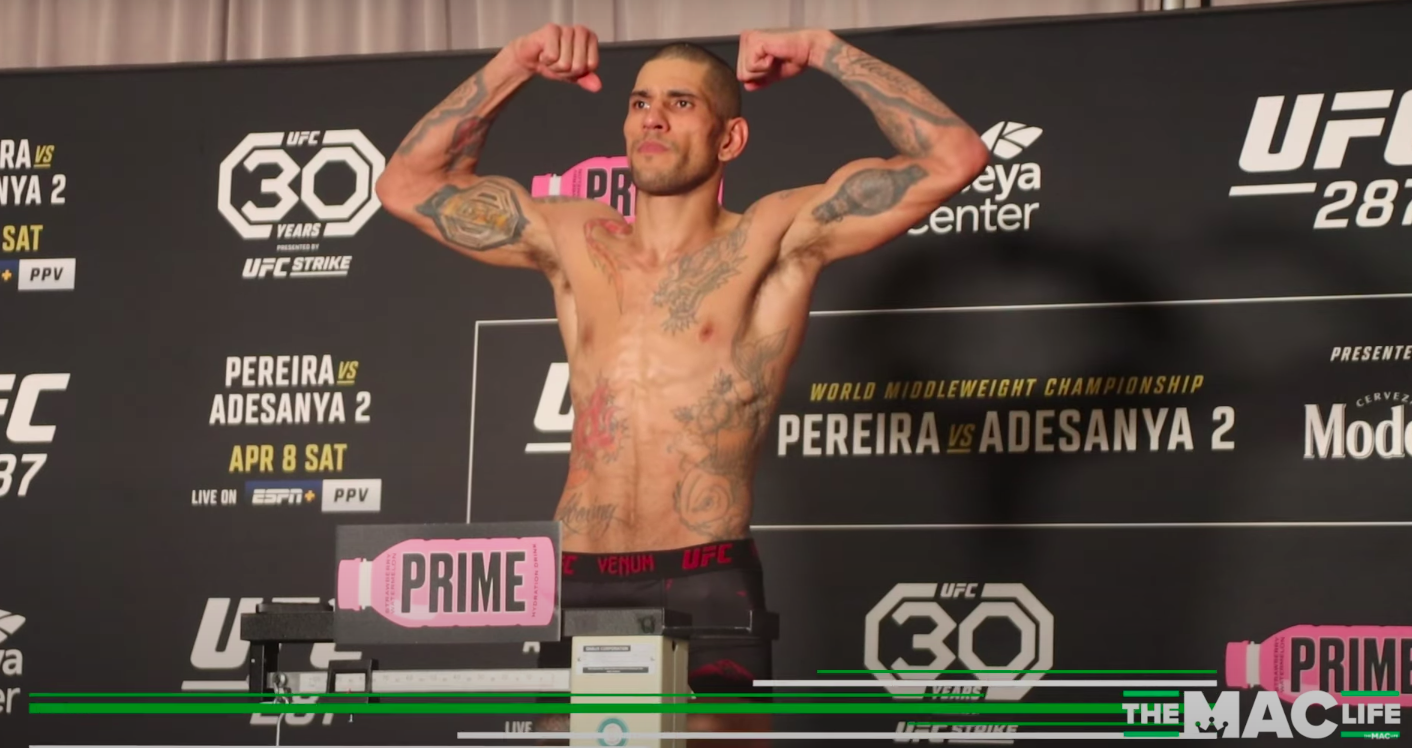 After it was confirmed that Alex Pereira is to move to 205-pounds following his UFC 287 world title loss to old rival Israel Adesanya, he might just have found another champion who is more than willing to do battle with him. 
Jamahal Hill, won won the UFC light heavyweight title with a unanimous decision win against Pereira's close friend and training partner Glover Teixeira earlier this year, was among several fighters at light heavyweight whose ears apparently perked up upon hearing of Pereira's imminent arrival in the division.
The American fighter, 31, took to Instagram on Thursday to indicate that he would be happy to take on Pereira, addressing the Brazilian and writing: "Welcome. Can't wait to see you." Unfortunately the sound to the video has been removed by Instagram due to a copyright infringement, though it also contained a slew of hashtags such as #realhands and #mytime.
View this post on Instagram
Pereira, for his part, responded in the comments section, saying: "I am coming and will kick your door in."
'Poatan' revealed on Thursday that he was stepping up a weight class after his first defeat in the UFC in a video posted (in Portuguese) to his official YouTube channel in which he said that he was anticipating fighting without such an arduous weight cut — but added that he will be keeping tabs on his longtime rival Adesanya.
"Many people questioned [the weight cut] but I always went there and fulfilled my obligation, but now is a great moment to move up a division," Pereira said, as noted by MMA Fighting. "You see Adesanya's post-fight provocations, he treats this win like it's 3-1 for him and it's not quite like that. I understand his joy, or try to understand it, it was his dream to win once against me and he's done it, but let's see what his behaviour is now.
"I'm moving up a division now, and that's my decision, but I'm sure that if I stayed in this division I can could fight him immediately. Let's see how he behaves," Pereira said of Adesanya. "I'm not going up because I can't make the weight anymore. I can make the weight at any moment.
"He's behaving like that because Dana White talked about my weight right after the fight and it looks like he thinks, 'This guy will never make 185 again so I'll provoke him and there's nothing he can do'. I'm sure I could fight him immediately if I insisted on this, the organisation and my managers would make this fight."
Comments
comments