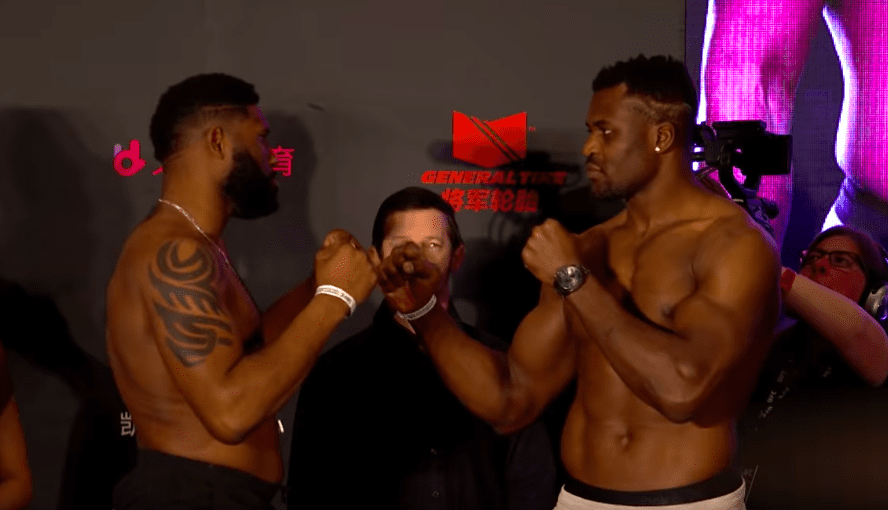 The UFC will make its Beijing debut early Saturday with a gargantuan heavyweight clash between top contenders Francis Ngannou and Curtis Blaydes sitting atop the card.
The bout, which is a rematch of an April 2016 contest which was won by Ngannou via doctor's stoppage, will go a long way to ironing out the list of contenders in a division currently jockeying for position ahead of champion Daniel Cormier's proposed retirement in March of next year.
Ngannou, who received a title shot earlier this year, has endured a difficult 2018, dropping successive bouts to then-champ Stipe Miocic and Derrick Lewis — the latter of which was described by UFC commentator Joe Rogan as the 'worst' heavyweight fight of all time.
Three defeats on the trot would would represent a significant stumbling block in the Cameroonian fighter's title ambitions. Blaydes, meanwhile, is not just looking for a measure of revenge but four his fifth UFC win in a row (or 7th, if you discount the win he had scratched for a post-fight positive test for marijuana).
Weigh-In Results
Main Card
Curtis Blaydes (260) vs. Francis Ngannou (254)
Alistair Overeem (247) vs. Sergey Pavlovich (257)
Li Jingliang (171) vs. David Zawada (170)
Vince Morales (136) vs. Song Yadong (136)
Prelims
Alex Morono (170.5) vs. Kenan Song (170)
Lauren Mueller (126) vs. Wu Yanan (126)
Rashad Coulter (208)* vs. Hu Yaozong (205)
Jessica Aguilar (115) vs. Weili Zhang (116)
Martin Day (136) vs. Pingyuan Liu (135)
Syuri Kondo (115.5) vs. Yan Xiaonan (116)
Kevin Holland (186) vs. John Phillips (186)
Louis Smolka (135.5) vs. Su Mudaerji (134.5)
*- Fighter missed weight and will be fined 20 percent of purse
–
Comments
comments