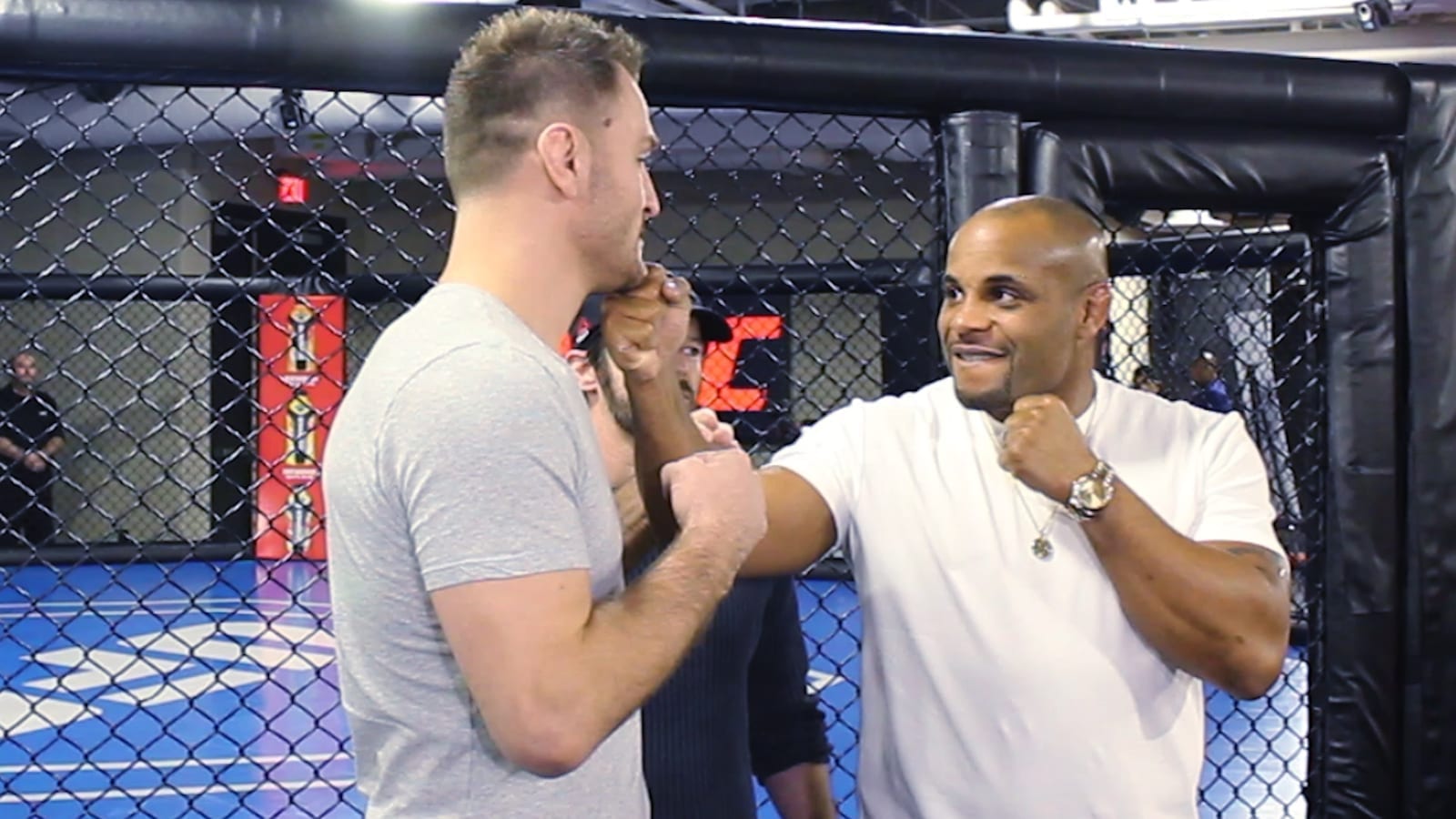 In case you hadn't heard, Stipe Miocic wants to rematch Daniel Cormier for the UFC heavyweight title.
The pair met earlier this year, where Cormier won the belt after knocking Miocic out in the first round of their champion vs. champion encounter. Moments later, Cormier was setting up a contest with Brock Lesnar and Miocic — the most winningest heavyweight champion in UFC history — was left on the side.
Ever since then, Miocic has been vocal about his displeasure at apparently being skipped over for an immediate rematch, and has consistently aired his grievances on social media. While Cormier has, for the most part, been sympathetic to Miocic. That sympathy now, however, appears to be wearing thin.
.@dc_mma I was available at MSG. I'm available now. When are we fighting? I will finish you. pic.twitter.com/ij5KN7TaYE

— Stipe Miocic (@stipemiocic) November 20, 2018
.@dc_mma everytime you get offered a rematch with me pic.twitter.com/ATTUhjdYRX

— Stipe Miocic (@stipemiocic) November 22, 2018
Keep those fingers crossed that Lesnar doesn't fight, because if we do fight you definitely wont like what's coming ur way!!!!! I definitely wouldn't wanna be you in either fight! I'd rather fight me! https://t.co/fImC3ul7z4

— Daniel Cormier (@dc_mma) November 21, 2018
Don't do that to Stipe! Look what I did to him and Cain is better ! https://t.co/5FDl4Ju7gb

— Daniel Cormier (@dc_mma) November 21, 2018
Don't do that to Stipe! Look what I did to him and Cain is better ! https://t.co/5FDl4Ju7gb

— Daniel Cormier (@dc_mma) November 21, 2018
–
Comments
comments