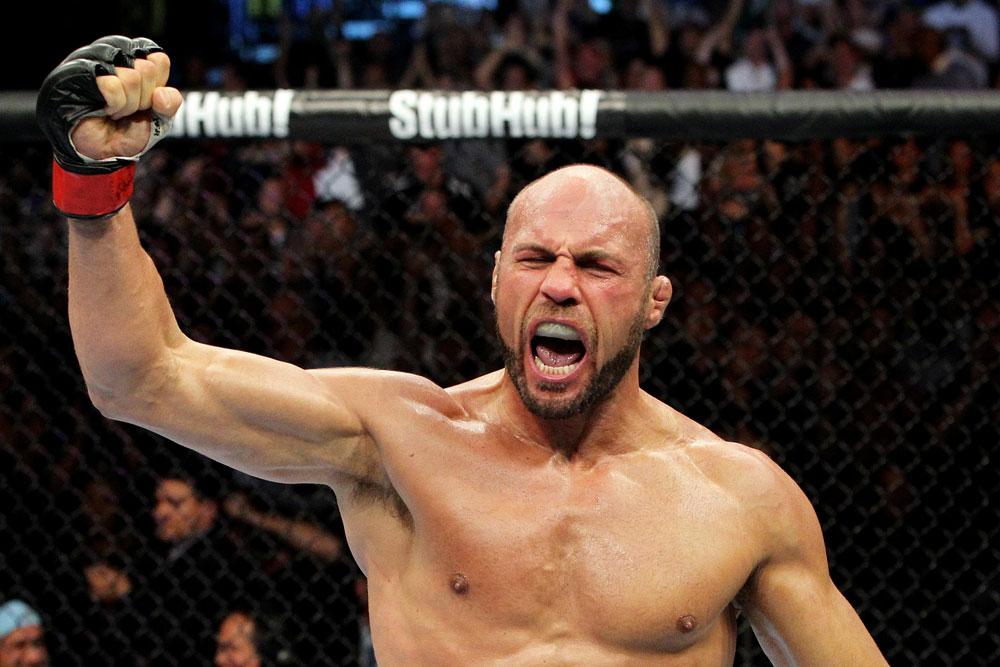 When footage of Chuck Liddell training went out, the reaction wasn't great.
Fans and pundits alike suggested the UFC Hall of Famer was a far cry from his usual self, with accusations of him being slow, stiff and all around someone who shouldn't be in a cage fighting on Saturday night.
According to Randy Couture, a man who fought both Liddell and opponent Tito Ortiz, fans should take a step back from presuming the worst when seeing the video.
"I don't place too much stock in a lot of that. He's done some mitt workouts and some things in Vegas at my gym here when he's been in town. Everybody wants to scrutinize and talk, and it's still all training," Couture said, speaking to Submission Radio.
"It's still all leading up to fight night. And if he gets the taper right and gives his body some time to recover walking in there – I don't think the weight's going to be an issue for him – then he could have a very good night. There are a lot of questions. Anybody who sat out for eight years and now they're gonna jump back into a high-level fight like that, there's always gonna be those questions. Ring rust and obviously three of his last four fights didn't go very well. So, you know, again, those questions start to pile up and people add on to that. And at the end of the day, he seems game, he seems happy to be in this. He's motivated, working hard and it's gonna be an interesting night."
In fact, according to Couture, the only thing that really matters is the two men's level of activity. With Ortiz fighting as recently as last year, Liddell could well be up against it after such a lengthy time out of the cage.
"I did an appearance with him a few months ago in Washington DC, we did a signing together and I tell you what, he was as fit as I'd seen him in a long time, he was clear-headed and seemed like he was excited about this opportunity," Couture said.
"I think the real question is, after eight years off, are we gonna see the same Chuck Liddell that we're used to seeing? And I'm sure Tito's counting on that we're not, that it's not gonna be the same Chuck Liddell. And obviously Tito's been active. He fought twice last year in Bellator and he's been in fight shape. And even though he had to take a little time off for some of the back and neck things he had going on, he got right back after it. So if you're a betting man, that's probably gonna get you to swing or lean a little bit towards Tito being a little more prepared for this outing."
Be sure to check out the full interview, courtesy of Submission Radio, in the video below:
–
–
Comments
comments