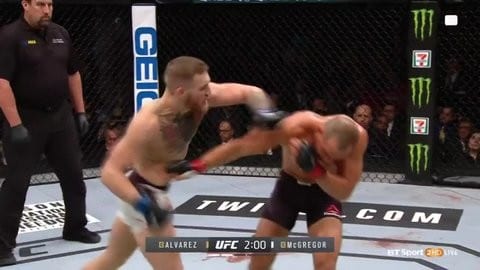 The UFC are aiming to add sensors to their fighter's gloves and shorts, as well nice as the Octagon mat to increase statistical data that can be used during live broadcasts.
The plans were revealed by UFC president Dana White and WME boss Ari Emanuel at the Cannes Lions International Festival of Creativity. The promotion aims to be able to create a database of fighter stats that can integrate with social media during shows.
Sensors in gloves will be able to tell viewers how fast a punch was travelling, how well they're punching since their last fight, or where on their opponent they land most frequently. The model, supposedly based on Major League Baseball, is aimed to be integrated in around six months time.
"We're working on a lot of stats," White said at the festival (via NYPost). "We want to see the best knock out. It's perfect for social media."
"We're going to start creating videos from it that will be shareable with emojis," Emanuel added. "We're about six months away from that."
—
Comments
comments