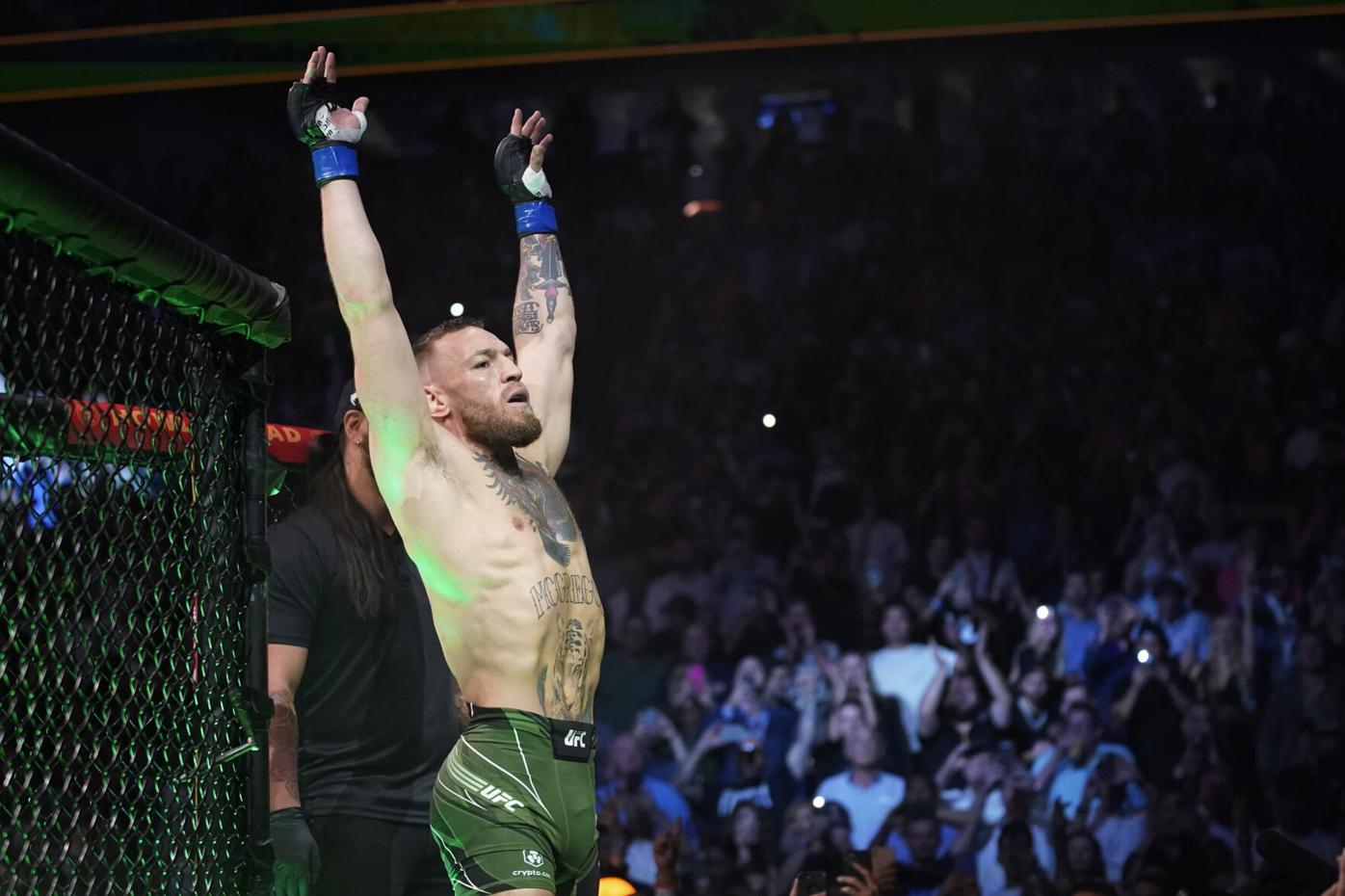 UFC 264 was the second biggest pay-per-view in mixed martial arts' history.
Per a report from the Sports Business Journal, Saturday's event, headlined by a grudge match between Conor McGregor and Dustin Poirier sold an estimated 1.8 million pay-per-views globally, bringing the card in behind McGregor vs. Khabib Nurmagomedov's 2.4 million in 2018.
UFC ratings notes:
PPV buys came over just under 1.8 million globally. Dana White said as much at the post event press conference.
I'm told that 500,000 of those buys came from international, which means ESPN+ logged around 1.3 million buys.

— John Ourand (@Ourand_SBJ) July 13, 2021
UFC president Dana White predicted immediately following the main event that the card would provide blockbuster returns, and said the show had the most pre-buys ever purchased in the promotion's history. Around 500,000 purchases came internationally, leaving 1.3 million domestically in the United states.
The news means McGregor has now starred in all five of the UFC's most sold pay-per-views — UFC 202, UFC 229, UFC 246, UFC 257 and UFC 264.
Comments
comments