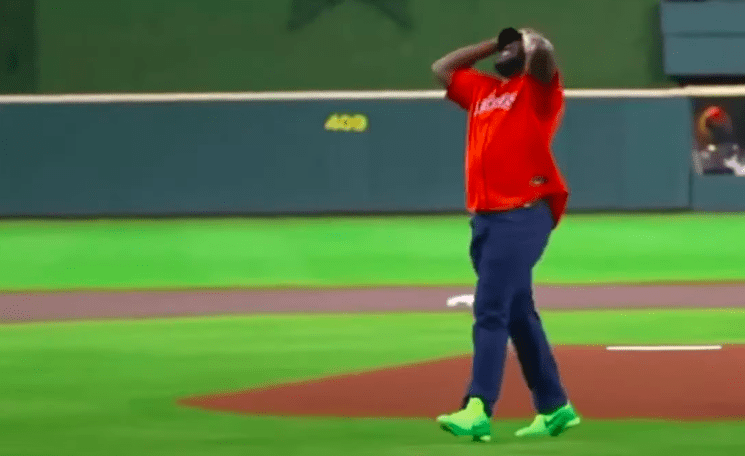 Derrick Lewis might be best served by continuing to throw heavy leather rather than a baseball.
Lewis, who fights Ciryl Gane for the interim UFC heavyweight title next month, was recently invited by the Houston Astros to throw the ceremonial first pitch in a recent game in a move which reflects The Black Beast's growing popularity in MMA and beyond.
However, as you can see in the video below it didn't quite go as planned.
That footage whirled its way around social media over the past few days and Lewis finally had to face the music when he was interviewed by the media at last weekend's UFC 264 event in Las Vegas.
"Throwing out the first pitch was everything I've dreamed of," Lewis said. "What happened was Mosquitos are bad in Houston, so a mosquito bit me on my wrist at the same time I was throwing the ball. Those things bite hard."
Lewis will happily trade success on the mound for success in the cage next month when he takes on the undefeated French powerhouse Gane — with the winner facing the (literal) sizeable task of undisputed heavyweight kingpin Francis Ngannou.
Comments
comments