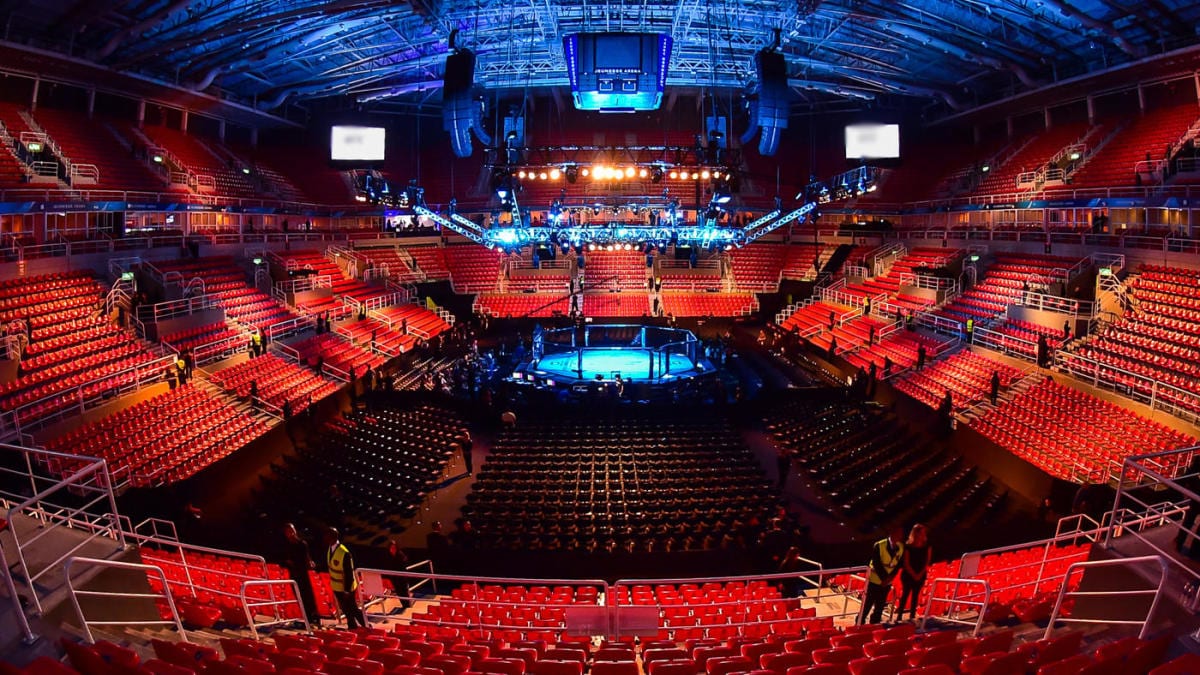 UFC 249 will be held at the Tachi Palace Casino Resort outside Lemoore, California.
The land is owned by the indigenous Tachi-Yokut Tribe, and is part of the federally recognized Santa Rosa Indian Community. Jeff Sherwood first reported the news, which was later expanded on by the New York Times.
The move means the UFC will not be beholden to California's current stay-at-home mandate, nor will they need the California State Athletic Commission's approval. The CSAC has cancelled all combat sports until June.
The location for UFC 249 has been one of the biggest secrets in mixed martial arts' recent history, with UFC president Dana White repeatedly sharing his concern that, should the venue become public, media members would attempt to lobby to have the card scrapped.
Up until now, the official line from the promotion was simply that the fights, which will take place with no spectators, would be found on ESPN. Indeed, yesterday White told ESPN that even the fighters would not know where they would be competing in the immediate future.
"What we're gonna do is we're going to get the fighters somewhere and we're going to bring them to this location," White said. "They won't know where they're headed to. … We're working on it right now. But there's going to be, you know, definitely some planes involved and things like that."
White also revealed to ESPN that the spot would be home for weekly UFC events for the next two months, while he was close to finalising a deal for an island on which he could hold international events.
"When we do this fight on April 18th … in the United States, we're going to start cranking the UFC. We'll be back up and running internationally and here in the States. We're going back to back to back. We're just, we're, we're getting back into our regular schedule. So we will have postpone three fights. We'll make all these fights up and we'll be right back on schedule."
UFC 249 is headlined by Tony Ferguson vs. Justin Gaethje for the interim lightweight title, after champion Khabib Nurmagomedov flew to Russia by way of Abu Dhabi last week, ruling him out of the contest.
In a cruel twist of irony, the Tachi Palace Casino Resort is located just three hours from Nurmagomedov's home gym in the United States, American Kickboxing Academy.
Either way, even despite the huge amount of logistical problems the UFC has had to face, Dana White has been adamant up to now that he would be able to find a spot to keep his show running, and it appears he has.
Comments
comments