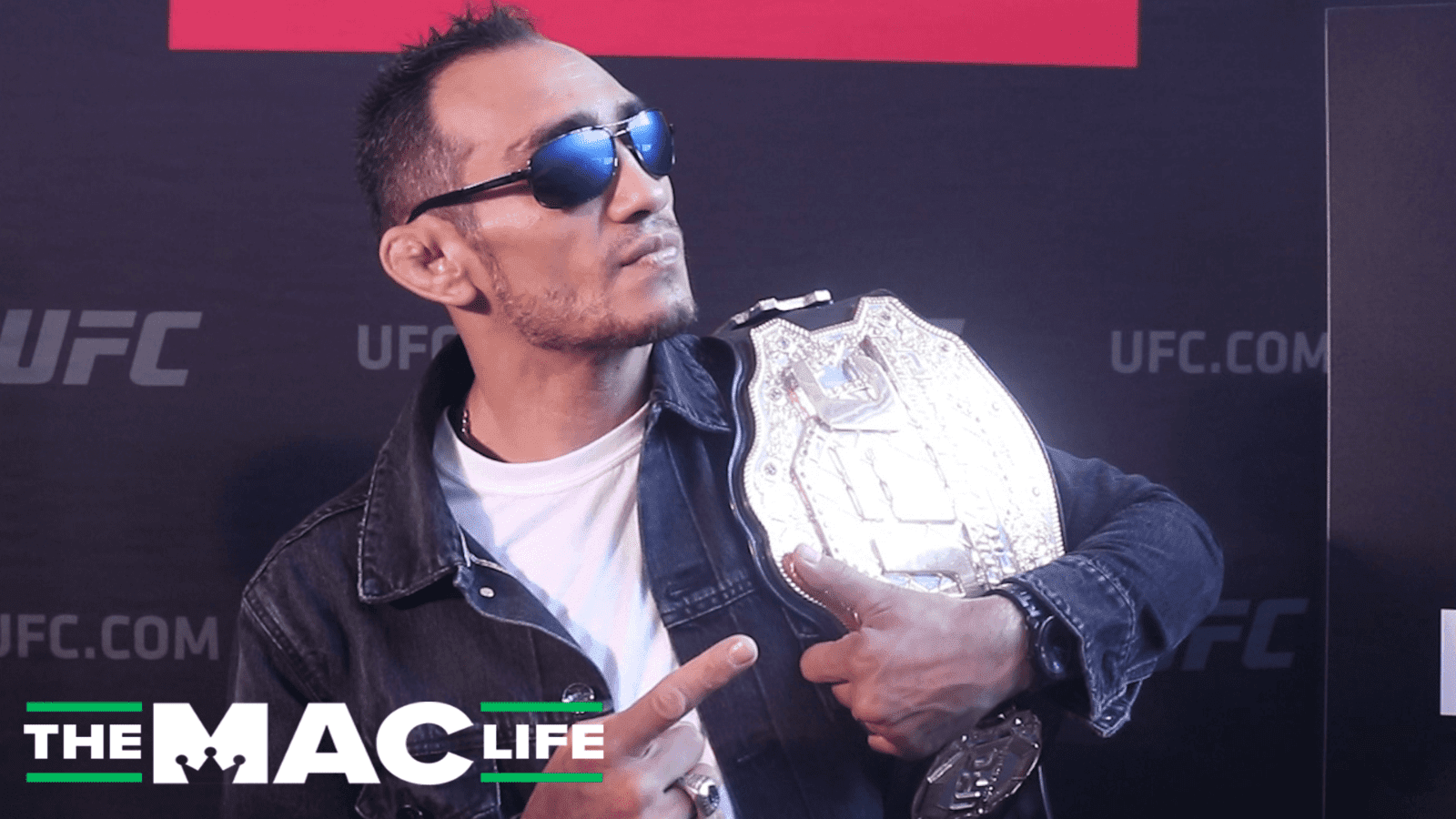 It's been said that Tony Ferguson thrives in chaos. And ahead of UFC 249, he certainly has shown no signs of being dismayed.
The UFC lightweight star has taken every setback for the April 18 event in stride, and after rival Khabib Nurmagomedov left the contest, accepted a short notice fight against the dangerous Justin Gaethje. To Ferguson, it seems, it's another day at the office.
"I dunno what I'm trying to accomplish man," Ferguson said in a promo posted to his social media. "I just know when we talk about the fight, people keep smiling. No matter who they put in front of me, like I said in The Ultimate Fighter, this is a tournament. I'm gonna go in there and do my job as best as I can."
"D'arce Knight🕴Rises" # Comfort🥇Zone 💪🕶 -CSO- 🇺🇸🏆🇲🇽 #ufc249 pic.twitter.com/p4H1jsmjjP

— Tony Ferguson (@TonyFergusonXT) April 7, 2020
Gaethje and Ferguson are both considered two of the most exciting and violent men in the sport of mixed martial arts, let alone in the lightweight division. As such, their clash has plenty of fans savouring what could be an all-time epic contest.
Certainly, Ferguson seems ready.
"Khabib was gonna get his ass kicked, but he's no longer in the picture as far as I'm concerned. We got Justin Gaethje. They call him the highlight? I'm gonna give him a highlight of his own. I'm gonna hit him so hard, that dude is gonna see stars."
UFC 249 takes place on April 18 from an unknown location.
Comments
comments