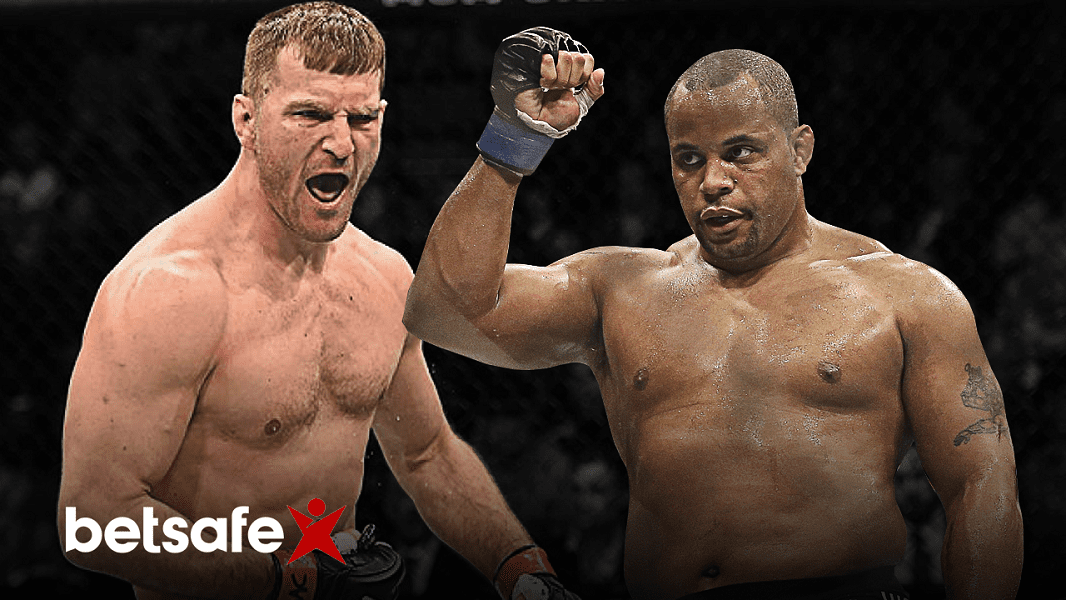 Stipe Miocic has been unstoppable thus far in his heavyweight reign, defending the title more than any other in the 25 year history of the UFC but can light heavyweight champion make history and seize a second title in a division above his own?
Daniel Cormier has the remaining few months of his career mapped out. The 205-pound champion, who says he will retire on his 40th birthday next March, wants to parlay a win against Miocic into a big-money title defense against Brock Lesnar, followed by a bout with Jon Jones should his legal issues resolve themselves in time.
It is a big ambition. Never mind Jones and Lesnar, Cormier faces arguably the toughest test of them all in Las Vegas at UFC 226 on Saturday night but he comes into the bout with the confidence of never having lost a heavyweight contest in mixed martial arts, or wrestling, in his athletic career.
Cormier won the Strikeforce Heavyweight Grand Prix in 2012 as an alternate, defeating Antonio Silva and Josh Barnett to do so, and entered the UFC in the same weight class where he would beat Frank Mir and Roy Nelson in his first two outings. He moved down to 205 in 2014 where a rivalry sustains to this day with Jon Jones, who became the only man to defeat Cormier in mixed martial arts competition.
Stipe Miocic is more than capable of becoming the second. The Ohioan has looked good in each of the title bouts he has taken part in, though he hasn't been without fault. Alistair Overeem had him hurt in the first round of their encounter. Francis Ngannou landed too, though was entirely outmatched throughout.
Openings will be there for Cormier, who expects to be the faster of the two.
It will be an interesting clash of similar styles, with Miocic and Cormier both preferring boxer/wrestler strategies so it will be interesting to see which of the two champions can seize early momentum and whether he can keep it in the often back-and-forth, volatile world of heavyweight mixed martial arts.
The heavyweight champion is favoured over his light heavyweight counterpart but it is expected to be a closely contested affair in Las Vegas.
THE PICK
The shorter of the two men, Cormier will have a lot of work to do to get inside on the champion. The range discrepancy will be a conundrum throughout, so we expect Miocic to pick up one or two of the early rounds based upon a solid gameplan. Whether or not Cormier can pick up the slack as the fight goes on will be his challenge but our prediction is that Stipe Miocic defends his heavyweight title by close decision.
Comments
comments